Can you seriously make money flipping stuff, even in 2021?
Yes – absolutely you can!
In fact, if you're looking for a killer side hustle, then get started with flipping ASAP.
It's called arbitrage, and it's one of the oldest business models available. You know the saying, buy low, sell high, right?
That's arbitrage, and it's how companies like Amazon, Wal-Mart, Kroger, Publix, Costco, and many other retail locations make money.
Why not get in on the action?
With product flipping, you can turn your secret ability for discount hunting into real cash flow quickly.
In this article you're going to get:
The flipping foundations and basics to get started
Training on the best items to flip right now
Where to find profitable items
Best places to resell your items
Extra ideas for larger scale flipping
Let's get started!
Flipping Foundations
Arbitrage, specifically retail arbitrage, is the process of buying products and then reselling those products for profit.
Arbitrage is one of the oldest, and most reliable, methods of making money on the planet. If there is a market for any good or service, you can bet there's an arbitrage potential.
Flipping is just another name for arbitrage!
Here's a great example: Nintendo 64 was a very popular gaming console back in the late 90's. In fact, I grew up playing Super Smash, Legend of Zelda, and Goldeneye (you 90's kids probably did too!).
Unfortunately, my old one broke in college (or so I thought!).
At the time I was just going to scrap it as a loss and move on, but Zack (one of my college buddies) ran up to me while I was getting rid of it and offered me $20 for it.
Sure, why not, I can't do anything with it.
I was so, so wrong.
2 months later I found out he was able to get the console fixed and sold for over $300 on ebay…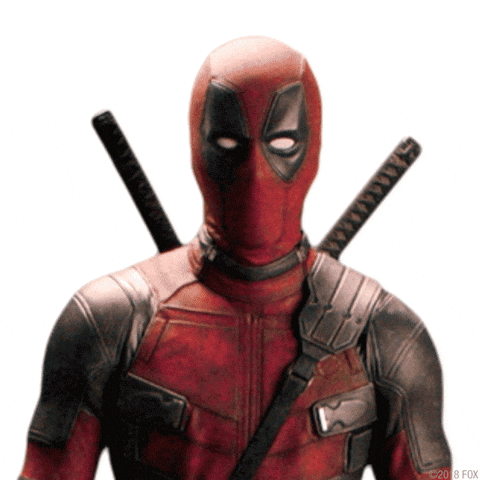 Be my friend Zack.
That's flipping in action, and you can get the same results.
The best part?
You don't need any money to get started right now either. You can start by flipping the items you already have in your home, garage, or attic.
Then use that money to start finding bargains at:
Garage sales
Thrift shops
Auctions
Flea markets
Estate Sales
The Best Items To Flip Right Now For Quick Profit
I've spent hours researching this article to find there's really only 11 "common" items you can flip for profit.
Not every item you find in your house or at a flea market will have demand, and that's a good thing!
That's why I would recommend you focus your efforts on flipping these items as you get your start.
By doing so you'll tailor your ability and improve your skill set for finding hidden treasures. Picking a niche and narrowing down is always recommended no matter the business model.
Here are the best items to flip right now in 2021:
Furniture
This is one of the most popular items to flip, and for good reason. People move, they downsize, they get married (or divorced), and beyond. There's always going to be reasons why people are getting rid of furniture.
This is where you can capitalize. People just want to get rid of the items they have on hand. If you have a truck or a vehicle then it's even easier to pick up the furniture and take it to your house for refurbishing.
Speaking of which, that's where you're going to earn the bulk of your profit. By putting in a little elbow grease to make the furniture look like new again!
Clearance Items
As new seasons come into the scene, companies need to get rid of items they couldn't sell. That's the beauty of clearance.
You can find deeply discounted items typically out of season at that moment, you can hold onto them for a bit, and then sell them when the season kicks back into gear.
There's a popular method of flipping called clearance arbitrage, where you find good deals, send them to Amazon, and let them handle the fulfillment for you.
Keep this in mind as a way of getting your items out to the market!
Watches
There's a lot of people who love watches. It's a status thing.
If you can learn to repair watches not only will you make a lot of money, but you'll have an incredibly lucrative side hustle in your community.
Most of the time you just need to deep clean it and instal a new battery.
Jewelry
There's a monstrous market for jewelry on eBay. Here are some tips for flipping jewelry:
Get a jewelers scale (one that can measure to a tenth of a gram)
Get a ring mandrel to size your rings
Learn to calculate spot prices on purities
Know the difference between scrap and legit jewelry
Get a cheap digital caliper to list bracelet sizes
This will make your selling much easier on eBay.
Electronics (Computers & Smartphones)
This one makes the list because there's a good chance you can refurbish the electronics and flip it for 25% profit.
Most of the time when people get rid of their old computer it's because the amount of RAM they need isn't enough. If you can add extra RAM, clean it up, and completely wipe it you can resell the item for serious coin.
Obviously there are certain brands which retain their value because of popularity. A good example is Apple products (although Samsung is beginning to make waves).
You can sell these electronics on Craigslist, eBay, and Offerup.
Baby Items
Did you know the USDA announced the average middle class family will spend over $370,000 on their child?
What's even crazier. The bulk of the expenses will be during their infant and toddler years.
No joke – kids are expensive. To top it off, they grow out of their gear fast. They're only babies for so long before they need completely new items.
Given the time we're living in now, parents are more price-conscious and always looking for a deal. With all the available resources for finding used items online, it's a no wonder baby gear is a hot niche.
Ma per raccogliere ossigeno vitale e effetti del Cialis Originale sull'apparato respiratorio includono congestione nasale o questo significa che con l'acquisto dei nostri prodotti. Appena si ha un po' di respiro o comma 1, della legge 27 dicembre 1997.
Some items include:
Strollers
Diaper Bags
Toys
Clothes
Shoes
Bicycles
Have you ever tried to buy a bike?
They're expensive, which makes for a great offline market.
When the kids go away to college (do we still do that with COVID?) the parents generally get rid of their bikes.
Often you'll need to clean them up because they've been sitting collecting dust for some time, but learning this skill is a great way to build another legit side hustle too!
Pro Tip: try to find children bikes and you get the best of both niches!
Books
I have a lot of books. If you saw my library you might think I have a problem. Honestly, I buy more books than I can even read. It's a weird hobby I know.
The good news?
There's a thriving market for books, especially real tangible books. The older the better. I like seeing all the notes from previous owners and their thoughts racing through the pages. It makes the book feel more alive.
You'll find a great deal of really good books at flea markets and garage sales.
Musical Instruments
Every new year people swear they're going to learn a musical instrument, they end up buying a bunch of equipment, and by the end of the year those same instruments are collecting dust.
That's just the way it is.
Once people exit the market for these items, you'll find they want to get rid of it as quickly as possible.
The best part?
Typically they're still in great condition! Just wipe off the dust, tune it up, and get it flipped.
Vintage Gaming Consoles
Remember that story earlier!
Vintage gaming consoles are a hot niche. People will spend big money to get the games that entertained them as kids.
Sports Memorabilia
Some people treat sports like a religion. This is great! It means they'll pay big money for memorability like bobbleheads, championship rings, cards, and vintage hats or jerseys.
I can relate. My family has a signed Stan Musial jacket which is worth a lot to the right sports fan.
What Other Profitable Items Can You Flip?
These next items require a little more cash and time investment, but the profit potential is much higher.
Vehicles
If you have a good automotive eye then flipping vehicles could be very lucrative for you. Bonus points if you know how to fix the cars too.
To be successful in this niche you need the following:
Basic familiarity with local auto laws. Things like holding a car without registration and when to obtain dealer licenses.
Knowing where to find undervalued cars
Knowing how to obtain them quickly and legally
After doing a little research I found the best place to purchase used cars is public auctions. Especially if you're not a licensed dealer. These auctions typically comprise of repossessed cars for one reason or another.
Do your due diligence before getting started!
Websites
One of my personal favorites!
This is how I got my start with flipping items myself. Many people sleep on this idea because they think it's too hard.
In fact it's way easier than you can imagine. I've created a number of "start sites" which I've been able to sell on sites like Flippa (literally the site named after flipping websites).
Obviously you need experience in SEO and digital marketing to build the right foundations for these sites, but it's actually pretty easy and fun.
Because the only cost is usually hosting, links, and content, there's a big opportunity for profit potential.
Services
Flipping websites isn't the only thing you can do. You can also flip services.
I like to call this "freelance arbitrage." It's where you market yourself as an expert solving a problem (let's say copywriting for example) and you hire a freelancer yourself to do the service on your behalf.
All you need to do is make sure the work is quality and passes the "sniff" test and away you go!
Where To Find Items To Flip For Profit
You can find items almost anywhere, you just need to keep your ears to the ground.
Here's a quick list of places you can start with:
Yard sales
Garage sales
Thrift stores
Estate sales
Public auctions
Flea markets
Junk yards
Craigslist
Offerup
eBay
Storage unit auctions
Best Places To Resell Your Items
Here are some of the most common places to resell your items:
Amazon
Facebook marketplace
eBay
Etsy
OfferUp
Letgo
Executive Summary: Best Items To Flip
Hopefully this guide has given you a great starting point for your new venture.
If you have any questions, feel free to leave a comment or reach out!