Is it actually worthwhile to use LinkedIn?
Whether you want to develop your personal brand or search for a job – having a LinkedIn profile has now become an industry essential irrespective of your career.
LinkedIn is quickly becoming the go-to place for business professionals to source new deals, make lifelong connections, and gain a following.
But doing it manually is time consuming and energy draining.
That's why automation will be your best friend, and these tools below need to be on your tech stack…
Why Use LinkedIn Automation Tools?
Well, being the biggest B2B marketing platform with over 690 million professional profiles, LinkedIn can surely give you an endless supply of network connections and job opportunities.
LinkedIn has also taken off as an amazing sales prospecting and sales generating tool. Companies in every industry have booked more meetings and closed more deals by leveraging their LinkedIn community.
Let's talk statistics:
The response rate when using the platform's InMail is 3x higher than regular emails. To be precise, it has a 10-25% response rate, which is nearly 300% higher than emails.
Moreover, by using the right LinkedIn automation strategy, you'll be able to build connections and start more personalized conversations. Afterward, you can convert this opening into an opportunity.
LinkedIn automation tools promise results while saving you a lot of time as the manual process of connecting takes too long. Also, there's nothing wrong with getting help to achieve your cold outreach targets.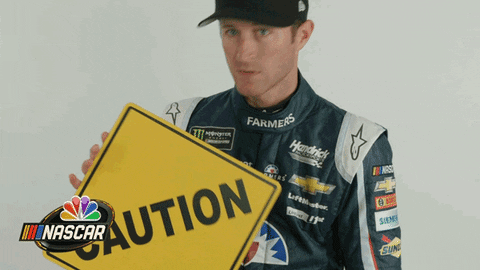 Warning: you need to be cautious.
There's a difference between LinkedIn automation and spamming, which is precisely what you need to master. If you go overboard, LinkedIn will end up suspending or even worse, banning your account.
Let's take a look at the Best LinkedIn Automation Tools.
Dux-Soup is a lead generation tool for LinkedIn that can boost your business-related sales and recruitment by letting you find, attract, and engage with prospects.
This Google Chrome extension will cost you $15 per month giving you various plan options to choose from. There's also a free plan available in case you don't want to invest right away.
Dux is best for seeking and building relationships with B2B decision-makers for selling your product or service. This will help you cover hundreds of profiles which, in turn, will help you land solid leads.
LinkedIn Automation Software or A.I. Assistant?
What sets Dux-Soup apart is that the tool essentially becomes your virtual assistant on LinkedIn. It can help get a lot of work done without having you spend too much time on it.
Not only does Dux keep track of every profile visit you make, but it also allows you to make notes when doing so. It has a very convenient UX/UI with several useful features such as lead generation and sales navigation.
The other advantage, especially for beginners, is its efficient customer support. It's incredibly fast and can guide you through the whole process.
Here's a list of this tool's functions:
Auto-visit profiles
Auto-skip previously visited profiles
Auto-message 1st-degree connections
Auto-endorse connections
Auto-follow any profile
Sending auto-invites with a personalized message
Visit profiles lists
Visit based on previously downloaded CSV
Visit previously tagged profiles
Filter different fields like 'Premium Members', 'Job Seekers', 'Influencers', 'Open Link members', and 'CRM imports'
Workflow integrations with other platforms (only for Turbo plan users)
How can you use it more effectively?
The idea behind using the tool is to save time when connecting with leads. As mentioned above, we think that this tool would be best for individual sales reps.
To put things into perspective, let's discuss how Dux-Soup helped SafeSmart Access generate $200,000 every month in sales.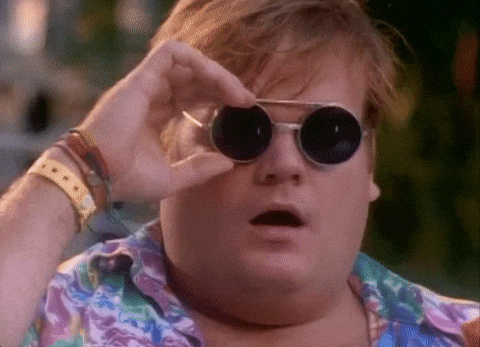 Using this automation tool, the company was able to download quality data from LinkedIn to boost its marketing efficiency. They get a list of high-quality leads that have a much higher chance of a conversion.
The sales and marketing specialist of the company, Joanna Cibrián sends connection requests introducing SafeSmart. After the results are downloaded into Excel, she cleans the data and adds email addresses where required. The manual labor of visiting profiles and collecting data is completely eliminated.
She further commented that Dux executed email marketing at exactly the right time to get a response.
Currently, SafeSmart Access has six Dux-Soup users, each responsible for searching and downloading specific data.
Does it have connections with other platforms?
Dux has workflow integration with two tools – Hubspot and Zapier. It plans to further add more CRM, sales automation, and marketing automation platforms in the future.
Pro User Tip:
LinkedIn has three types of connections: 1st, 2nd, and 3rd degree. While 1st-degree connections are those with whom you've already connected, 2nd and 3rd-degree connections are people outside your network with whom you haven't.
This is where you can take advantage of Dux-Soup – by sending a highly personalized message to your 2nd-degree connections.
You can use the above template to send a connection request. Pay careful attention to the case-sensitive markers and what they denote to ensure there is no error when sending requests.
Pricing
There are three plans for you to choose from: Starter, Professional, and Turbo. And, this is what you can get under each:
Try out Dux Soup
Zopto is a comprehensive cloud-based software with full automation. It's mainly used by sales teams and startups to automate lead generation on LinkedIn and start conversions at scale. In other words, this tool provides you with highly-targeted leads from LinkedIn without the advertising costs.
The setting-up process is simple and quick and once you're done, you can kickstart your LinkedIn outreach campaign right away.
This automation tool is best for founders, marketing/sales managers, individual reps, or businesses that have multiple sales reps. The easy filtration that Zopto provides to land customers that show the most potential irrespective of the segment, make it one of the best Linkedin automation tools.
Zopto is certainly pricey with the big basic plan starting for $212, but this is justified to an extent since it isn't a plugin.
How does this LinkedIn tool help you?
Zopto is an actual SaaS platform and not a chrome extension like Dux-Soup. Using LinkedIn Premium and Sales Navigator, the tool filters ideal customers according to your products. It helps you view profiles of other connections as well as automatically send invites on LinkedIn.
Users are notified whenever anyone visits their LinkedIn profiles, and hence, it often arouses their interest. There's a high possibility of them looking at your profile that will also give them a glimpse of the products you offer.
When sending connection requests, you can mention your products that could potentially boost product sales.
How can you use it effectively?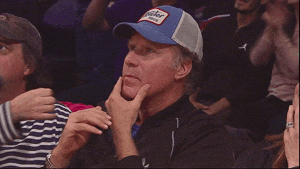 As mentioned above, it takes just a few minutes to set up a Zopto account. After having found your ideal customers, you need to select the level of engagement you want to initiate. What's even better is Zopto sends you a stream of hot leads monthly, that too without you having to put in any physical effort since it works on autopilot.
It was the same for the software company, Boréalis. The company knew that they had an innovative software, but the real challenge was to convince people to sign up for demonstrations.
So, they decided to try out Zopto's automation software that helped them carry out social advertising campaigns to draw in customers. Furthermore, the bot also let Boréalis adjust to evolving needs by allowing it to modify the campaigns.
Plus, the fact that there is no need for any training or upfront investment was another attraction. Basically, Zopto gave Boréalis a medium to reach out to people at scale, and invite them to try out a personalized demo of the software.
What type of connection does it have with other platforms?
At the moment, Zopto doesn't have any integrations.
Pro Tip:
You can personalize your search for the ideal customer by using several filters. This includes location, company size, industry, title, seniority level, number of followers, and even the technology that the company uses! You'll be able to save even more time this way.
Try out Zopto
This autopilot allows you to auto-connect, send automated messages, auto-endorse, build campaigns, visit hundreds of LinkedIn profiles daily, and more.
This LinkedIn autopilot is Octopus CRM, which is a Google Chrome extension that can automate your entire prospecting funnel on LinkedIn. It also lets you view statistics of your performance on the platform.
This tool works best for founders, individual reps, and recruiters as they will be able to use it for social selling, lead generation, and of course, as a LinkedIn auto-connect tool.
This all-in-one marketing software for LinkedIn is quite affordable with the Starter plan starting at $9.99 and $6.99 for monthly and annual subscription respectively.
What is its USP?
It's the affordability of Octopus CRM along with the offered functionality that instantly sets it apart.
Here's what you can do with this tool:
LinkedIn Automation to Simplify Your Work
Sending personalized automated connection requests to 2nd and 3rd-degree connections
Messaging hundreds of 1st-degree connections in bulk
Auto-endorsing up to 7 skills on your LinkedIn contacts' profiles
Auto-visiting hundreds of profiles
Building a LinkedIn marketing funnel
After creating a lead generation funnel, you'll be able to add, remove, and combine features. You can also save all your prospects in your personal dashboard
Other Features
Appraising stats and performance
Link campaigns and activity control
Importing/Exporting data
Zapier and Hubspot integration
As you might have realized, the number of offered features at its price point instantly makes it a difficult competitor to beat.
Contrarily, other LinkedIn prospecting services like Prospect Maximizer only had selected functional features like targeting news leads using search results and sending automated messaging sequences. It lacks the additional features of Octopus CRM's platform integration and building a marketing funnel.
Also, Octopus CRM doesn't ask for LinkedIn credentials. This, in turn, enables you to have complete control over your account without any compromise on security.
How to use this LinkedIn automation tool usefully?
Octopus has two parts: a pop-up window and the main CRM page. The former acts as a medium to transfer files from LinkedIn to the CRM where you can work with other users.
When you're connecting with profiles, you can use the message template field to send a custom note. Once you press the launch button, Octopus will start sending connection requests to the number of users you want.
What type of connections does it have on other platforms?
The tool operates in the background while working with platforms like LinkedIn Basic, Premium, Sales Navigator, and Recruiter Lite accounts.
There's also the facility of Zapier integration that lets you push data from LinkedIn to several other apps like Asana, Hubspot CRM, Zoho CRM, Google Sheets, and so on.
Pro Tip:
Octopus CRM has limited the number of connection requests and messages that you can send on LinkedIn daily – if you have a free LinkedIn account, you can send 50 connection requests and 100 messages per day, while for Premium accounts, you can send up to 100 invitations and 200 messages.
However, there might be cases where you would want to lift these limitations. In such a case, you'll need to make the required changes to increase your limit.
Try out Octopus CRM
ProspectIn is a LinkedIn automation tool where you can create drip campaign scenarios to follow up on leads after they've accepted your connection invite or at least seen the previous message.
This tool can be used for expanding your network, driving sales, and sharing content effortlessly. You save a considerable amount of time that would have otherwise been spent on LinkedIn expanding your reach.
It's best suited for individual reps, founders, marketers, and recruiters to send personalized bulk messages as well as auto-visit and auto-follow facilities.
It's also easy in the pockets with Pro and Advanced plans starting at €9.99 and €19.99 per month, per user respectively. There is also a standard free plan available that offers all the basic features to start with the automation.
How does ProspectIn compare to the best LinkedIn automation tools?
The biggest plus point of ProspectIn is definitely its scenario functionality. This allows you to automate action sequences – visit/follow/connection request/message – between them.
This means that you can create real follow up sequences as you would do with regular emails. The only difference is that instead of email addresses, you use LinkedIn profiles, which has better response rates.
The tool offers the following functions:
Visit and follow profiles
Email export/import as CSV
Send personalized bulk messages
Send automated connection requests
Unlimited quotas
Automated marketing scenarios
Triggers & CRM integrations
Multi-account management interface
Anti-duplicate security
Inactivity warning
In comparison to Dux-Soup and Octopus CRM, ProspectIn offers automated marketing scenarios, advanced automation, and free assistance. But, there is no option to auto-endorse, which is featured by both Dux and Octopus offer.
It should also be noted that the safety and reputation of your LinkedIn account are exclusively enhanced by ProspectIn in a way that reduces account banning or suspension risks.
How can you use it effectively?
You can use this Google Chrome extension according to the arising scenario.
You start with selecting a plan – the available templates have been customized to suit different goals, markets, and value propositions. After this, you can create messages, add conditions where necessary, or simply adjust the delay time.
Finally, you start engaging with prospects after the messages have been sent.
What type of connections does it have with other platforms?
ProspectIn can be integrated with Zapier using which you'll be able to automatically export your leads to your personal CRM. Apps such as Hubspot, SalesForce, PiperDrive, and Google Sheets can be synchronized with this automation tool.
Pro Tip:
ProspectIn has something known as Trigger functionality that's only available with the Advanced and Enterprise plans. Its principle is simple: you trigger an action according to a certain event and predetermined conditions.
You can replicate a trigger using the "duplicate" functionality. For example, if you want to find authors of posts of several hashtags, start by creating the first trigger for your first hashtag and then duplicate it for the second hashtag, and so on.
There's also the flexibility to pause triggers in case you don't want to use it anymore as well as restart it when you do. All of this again helps you save plenty of time and promote the efficiency of your campaigns.
Try out ProspectIn
LinkedIn Helper
Another lifesaver on our list of the best LinkedIn automation tools is Linked Helper.
It's a Google Chrome plug-in that automates multiple Linkedin functions such as connection invitation, messaging first connections, creating autoresponder messages for 2nd or 3rd-degree connections, and inviting 1st-degree connections to join the group. It can really boost your conversion rates by a good measure.
It's best suited for individual reps and founders just like the previously mentioned tools.
The pricing scheme is also economical with the base price starting at $15 per month, but this keeps reducing if you opt for a longer subscription.
What is its USP?
This automation tool replaces the variables with first and last names to make your messages seem more personalized. This will help to automatically spark natural conversations saving you from the dull and boring initiation part.
If you take Dux-Soup as a parameter, Linked Helper offers you some features that the former doesn't. This includes saving mail campaigns, auto-following profiles, and adding a personalized signature to mailers.
But yes, Dux lets you search for connections from groups, which Linked Helper doesn't. Even so, both are API integration that works exceptionally with Linkedin and can be beneficial for your marketing strategy and mailing outreach.
How to use it effectively?
There are so many ways in which you can use the tool effectively. In fact, we would suggest making the most of the benefits that the tool has to offer, such as:
Expanding your social networks by sending invites to an unlimited number of contacts.
Creating an auto-mailing system to reach your 1st-degree connections. You can send them personalized message broadcasts to nurture a relationship or just stay in touch.
Setting up an auto-responder for LinkedIn where your message recently added connections.
Inviting connections to join a LinkedIn group.
Sending messages to LinkedIn group members.
Building a targeted mailing list by exporting your LinkedIn contacts to CSV file.
Sending endorsements to your connections
Auto-visiting profiles to generate leads
There's also the option of adjusting timeout for every action done on this software.
If you're using the "Collect, Select & Invite 2nd & 3rd contacts" and "Message to 1st connections | group members" functions, you can switch between two modes: type invitation message and insert invitation message.
You can find this setting from the dropdown menu. Select the "Collect, Select & Invite 2nd contacts". Proceed to click on "Timeout Settings" from the "Invite" tab. This will give you options to fine-tune the settings according to your needs.
Remember to be careful when you're using the automation tool as doing too much, too soon might flag your profile causing it to be suspended.
What type of connections does it have with other platforms?
Linked Helper doesn't have any integration with other applications as of now.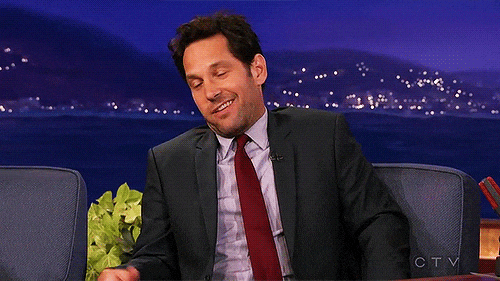 Pro Tip:
You can use the exclusive feature of adding a personalized signature to mailers. This will make your emails look more professional that will positively impact the reader.
For this, you'll need to go to "My Signature" settings, write your signature and click the Save button. Lastly, switch on the "Adds Signature" mode to activate this feature.
Lempod
Lempod is a chrome extension that will help you increase your LinkedIn post views with likes and comments from other LinkedIn content makers.
On Lempod you can easily find and join relevant engagement pods and automatically start receiving engagement under your own posts.
It has 2 pricing models:
Individual: $5 per pod monthly
Company (made to automate engagement between colleagues): $2 per member in a company pod monthly.
How does this LinkedIn tool help you?
Linkedin is booming right now and more and more content creators come to this platform. Cause if you create a good content – there is a chance that Linkedin will boost it to a much bigger audience.
But how to get noticed by Linkedin with your content? One of the factors that show that your content brings value is initial engagement.
And this is exactly where Lempod helps.
How it works:
Simply install the Lempod chrome extension
You join pods (pod is a group of people that gave their permission to engage on other members posts)
You add your Linkedin post to Lempod and start receiving likes and comments from other lempod users
Linkedin boosts your post and shows it to a much bigger audience
You see a great increase in your post views
How can you use it effectively?
As an individual, you can join several pods to receive more engagement and get a better boost.
Each pod can have up to 50 active members, but you can join more than one pod.
Basically what that means is every additional pod you join gives you access to more people, and when you add your post to lempod for promotion – you are able to add it to several pods.
Pro Tip:
You can create your own pod & manage it. You will be able to approve only relevant members and be sure you have only good content. Great for growth!Try Lempod
The Bottom Line
Today, LinkedIn is anything but a boring marketing platform.
The consistently exceptional results that it has delivered when it comes to marketing has made it a go-to platform for all kinds of businesses.
No matter the business that you operate in, using automation tools will certainly be beneficial for you – whether you are into B2B marketing or simply wanting to create networking opportunities.
The above-mentioned five LinkedIn automation tools not only have great features but are also user-friendly and super efficient to help you save time when using LinkedIn – just don't get too enthusiastic while using it and forget caution.
Taking the blah out of your LinkedIn marketing efforts, these tools will help you market your brand in the correct way while also establishing social proof. The quality leads that the tools deliver can be useful for driving sales and also creating more awareness for you as well as your company.