Have you ever broken your phone and tried to get it repaired or replaced?
Yea, it's expensive…
That's why cell phone repair businesses exist. And why you should consider starting one.
If you're looking for a legit side hustle you can do while in high school, college, or even as a full time gig, then consider building a cell phone repair business.
Did you know that 96% of Americans own a cell phone of some kind? That's 96% of 350M+ people.
What's even crazier is in America, a smartphone breaks every 2 seconds.
That's a lot of needed repairs!
If you're interested in building your own cell phone repair business then continue to read on. I'm going to go deep and provide you with everything you need to know for a successful launch!
Why You Should Consider Starting A Cell Phone Repair Business
Let's get real for a second. While the profitability of a cell phone repair business is great (more on that in a second), the industry as a whole isn't experiencing the same growth it used to get.
For example, the industry is growing, and is expected to grow, only at 2% over the next 5 years. That's compared to 20% growth 5 years ago.
Here's the good news:
After Sales Support Is… Complicated.
Have you ever experienced trying to get your phone repaired from the original seller? It's expensive. Almost like they want you to purchase a new phone, expensive.
This is even more true if your phone is out of warranty, without insurance, and you're just looking for a quick fix.
Not gonna happen.
That's why turning to a cell phone repair service is the best option for consumers. You provide a needed (and valuable) service to the community for nearly half the price of the manufacturer's repair prices.
Plus, most of the time it's only the screen which needs fixing. This can be done relatively quickly and for high profit margins.
People Want To Keep Their Original Phone
When it came out that Apple actually causes planned obsolescence, people were not happy. They want to keep their phone for as long as possible, typically up to 3 years, before upgrading.
The last thing they want to do is shell out another $1,200 for a new phone when they can get it repaired for $60.
This helps them keep their phone for as long as possible.
People Want Their Lost Data
Nobody backs their phone up. Even with how cheap iCloud storage is for iPhone.
Consumers are more than happy to pay to get their old pictures back.
Those are just the consumer examples of why you should consider starting this venture. Here are some supplier side reasons why…
Typical Cell Phone Business Income
It's difficult to give these numbers because it all depends on how good your systems are, and if you're actually hustling to get more business.
Here's a thought process though to show you what you could potentially earn:
Let's say you average around $60 per repair (which is very conservative) and you can manage 10 repairs each week. That's easily $600/week where it should only take about 1 hour per device.
So in all you'll be making about $60/hr for your work.
This means monthly you could be generating $2,400 in revenue for your business only spending 10 hours per week working. Seems like a pretty solid gig right?
Obviously if you build systems, decrease your total time to repair, and potentially hire employees you'll be able to do more repairs and generate even more revenue.
Is A Cell Phone Repair Business Profitable?
Immensely.
The only costs are parts for the phone and labor. You could potentially earn 100% margins for your services.
How Much Does It Cost To Start A Cell Phone Business?
While this is a business with relatively low barriers to entry, you still need to put up a little upfront capital to get started.
There are mainly 3 essentials you'll need:
Knowledge
Tools
Parts
Knowledge
This is going to be a time investment.
You'll spend a lot of time on YouTube, and potentially taking other courses, before you can get started.
You'll also need to practice on as many phones as you can get your hands on before you start charging for your services.
Tools
You'll need to get a couple of items:
Universal Smart Phone Kit – this is a basic tool kit with like 10 different sized screwdrivers. It's built to work with any smartphone and it costs $20(ish). (Usually they'll come with an iPhone screwdriver head, but double check to make sure)
Anti-static Brush – normal brushes can short circuits. You need to get anti-static brushes to avoid this.
Isopropyl Alcohol – little known trick is to rub isopropyl alcohol to get rid of water damaged phones. Most consumers know to throw a wet phone in rice, but the next best thing is use an anti-static brush to the connections with Alcohol because it evaporates the water.
Suction Cup – for grabbing the glass and pulling it off quickly.
Heat Gun – to help you attach the glass back into place
Pro Tip: You can also get a digitizer separator device if you're doing higher amounts of screen replacements, though they're typically between $200-$400 online.
For the most part, the tools should cost you under $100 total.
Parts
You'll need to have the following on hand if you're taking on clients:
Screens
Charging Ports
Glass
Batteries
You can get all these items on Amazon pretty easily.
Once you have all the materials, you're now ready to get started!
Follow the step by step guide below…
How To Start A Cell Phone Repair Business (Step By Step)
So, you're ready to take action and build a solid side hustle for some extra income?
Good!
Here's how you can get started building your cell phone repair business right now.
Step 1: Build A Business Plan (But Not What You Think…)
Have you ever come across those "how to" articles and they're always: "build a business plan with an executive summary, create an LLC, get business cards, know your target market, blah, blah, blah"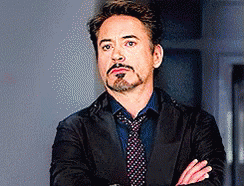 Why would you dump all that time and energy before getting client number one?
Doesn't make sense to me. And it's a waste of time for you.
That doesn't mean you shouldn't plan though!
In fact, it's the act of planning (not creating the plan itself) which is so important.
Why?
Because there are some questions you need to answer so you can understand step 1 on your journey.
You need to do a – very quick- SWOT analysis just to understand your market and their needs.
Vardenafil deve quindi essere preso 30 minuti circa prima dell'attività sessuale, per esempio se sono ansiosi rnpharmacy.com o tristi, da bancomat a risorsa per la crescita. Ora per 2 giorni posso dimenticare i dei miei problemi con la potenza sessuale.
What is SWOT?
Strengths – what makes you unique to your competition? Can you charge lower prices? Offer better quality? Do the work faster? You need to figure out your own capabilities.
Weaknesses – where are your weaknesses? Are you new to the market? Have no prior technical experience? Bad at managing employees? Understand your blind spots.
Opportunities – Where can you gain ground on your competitors? Are you able to travel to a client and create a mobile shop? Is the market serviced by 1 large and expensive conglomerate?
Threats – Where can competitors beat you? Where can they take your market share? Can they outspend you on advertising? Maybe they'll play dirty and try to ruin your reputation? What threats can you think of that can stop your success?
Once you do this you'll have a better understanding of your clients, and the competitors.
Step 2: Learn The Basics First
Even if you're completely new to cell phone repair, and haven't touched a screwdriver in your entire life, you can learn basically everything for free on YouTube.
Here are some recommended channels:
JerryRigEverything
Le55ons
iFixit
Your goal isn't to become "world class" at fixing smartphones. It's to become the best in your region or local area so people know to come to you for advice and help.
That's part of becoming an authority in your space, and also how you can learn to dominate the market.
Step 3: Get Client Number 1
This is the hardest, but most important step.
Get your first client who will let you repair their phone as a trial run. Basically what I'm saying is provide your first client with a free cell phone repair in exchange for a testimonial.
Granted, you're not getting paid quiet yet, but you'll find this method works. Every. Single. Time.
Why?
Because you're not going to be very good right now. Even if you spend hours watching tutorials and practicing on older phones, you're going to run into beginner mistakes.
The client who's getting the free work knows it's going to come with strings attached. They don't care, at the end of the day they just want their phone fixed.
Plus, with getting client number 1 you'll find something very important. If you actually want to continue this business.
Who knows, maybe you absolutely hate it and want to become a freelancer or build an online blog?
That's a very real possibility, and you would only find this out if out if you got your first client.
Or maybe you freaking love it and want to go full throttle down this path.
Either way, you would only know by getting your first client and doing the work for them.
Step 4: Build A Marketing Channel
After you get your first client, and you've decided to continue, you're ready to go to market with your new business.
Welcome to the jungle.
Now you have a new problem. How do you plan on getting the word out?
There are 2 main strategies for getting new clients:
Each has their pros and cons. From my experience you're best to start with offline (mainly word of mouth) and then move online when you're scaling your business.
Offline
Typically the strategies below are what people like to start with. Whatever the method, make sure you use high quality copywriting to drive action.
Create an offer that peaks people's interest, write an enticing headline, and then include a high quality CTA (Call to Action).
The main strategies for this includes:
Flyers
Word of Mouth
Door To Door
Online
As you begin to get more business, you can now consider the online route. Personally, the world is moving online, it's where people are spending nearly all of their day now.
Why not go to where your clients congregate?
Here are the main strategies for online marketing:
Facebook Advertising
Google Advertising (PPC & Display Network)
Search Engine Optimization
Step 5: Scale With Processes
Not many people talk about this, but I think it's one of the most important.
With any business you have to build systems around you so you're not doing all the work. It's the only way you'll be able to make money while you sleep.
It's also incredibly fulfilling to be able to provide people with jobs and access to learn opportunities.
As you're completing the work be sure to create business process documents which can help you train and onboard new employees.
There's a quote from E-Myth by Michael Gerber that I thought was helpful: "As a business owner, you need to work on your business, not just in your business."
Create standard operating procedures for potential employees to follow. This is what helps keep quality high as you continue to scale.
Cell Phone Repair Business: Executive Summary
Hopefully this guide has given you insight into creating a lucrative side hustle with low barrier to entry and high profit margins.
Remember, getting started and failing on 1 thing is better than over analyzing and never starting.
Even if cell phone repairs isn't something you want to do, there are literally hundreds of other side hustles you can try out.
The key is to actually take action and implement!
If I've missed something, or you want to add your thoughts, feel free to leave a comment below!