Can you actually grow a bookkeeping business without experience or qualifications?
In short: Yes, you can ABSOLUTELY build a thriving bookkeeping business.
In fact, bookkeeping and accounting (which are very different!) are a couple of the most profitable small businesses you can create. 
Why?
Because you're doing specific knowledge work most business owners absolutely hate. There's a low(ish) barrier to entry, and you can easily earn $60/hr for the work.
That's why I highly recommend you consider starting a freelance bookkeeping business as a side hustle, or even main career.
If you love solving puzzles, organizing data, doing math, and making money then you'll love working as a bookkeeper.
As a virtual bookkeeper, you can work from home (or anywhere with an internet connection!), and you get the opportunity to become your own boss.
Even if you have no previous experience, this article will give you the exact roadmap you can follow and implement.
Be sure to bookmark this page. We're going deep with everything you need to become a bookkeeper in 90 days (and make $3,000/month doing it!).
What Does A Bookkeeper Do?
Bookkeeper definition: "a person whose job is to keep records of the financial affairs of a business."
People often think bookkeeping is the same as an accountant. In fact, they're two completely different functions within the finance world.
Yes, there is going to be overlap within the two functions. Bookkeeping is actually a part of the accounting role, but there are major differences in the responsibilities of the two.
Bookkeeper Roles & Responsibilities
The bookkeeper is someone who's very much in the day-to-day function for a business. They're usually the individual responsible for tracking all credits and debits.
Here are some key responsibilities:
Recording sales
Creating financial reports for leadership
Logging receipts for expenses
Managing employee payroll
Helping with accounts receivables and payables
Posting financial records into client software
As a bookkeeper, you're typically the person responsible for making sure invoices get paid on time.
The best part?
It typically doesn't require formal education. In fact, you can do this role with a high school degree.
Accountant Roles & Responsibilities
Accountants on the other hand are needed to help business owners with high-level strategic planning based on their financial data.
This is why you turn to accounts to understand financial models. They're considered more of a consultant.
Here are some of the key responsibilities:
Prepare financial statements to GAAP regulations
Analyze cost operations
Produce correct income tax statements
Examine financial statements
Produce financial forecasts
Provide guidance and decision making based on the financial health of the company
Typically, accountants go through rigorous educational training and require a minimum of a bachelor's degree, plus additional certification (like a CPA) to become an accountant.
Accounting's goal is to turn information about the financial statements into decisions for the business owner.
Difference Between A Bookkeeper And An Accountant?
The main difference is one (the bookkeeper) is responsible for organizing financial data, while the other (accounting) is responsible for interpreting the data.
Skills & Education You Need To Become A Bookkeeper
To become a bookkeeper you need to have a series of skills the business owner finds valuable.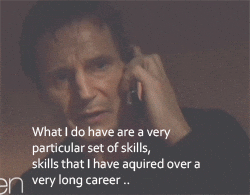 Necessary Bookkeeping Skills
Math Skills
There's no way around it. You're going to be dealing with numbers all day long.
You don't need to know calculus, but you do need to be comfortable making multiple calculations per day. Granted, the computer will do a lot of the work for you, but if you don't know the principles behind the calculations you're going to be of little use to the business.
You should be able to perform simple percentages, addition, and subtraction in your head. It also helps to understand how the formulas within Excel are being used.
Organization Skills
If you like to organize, you'll love this role. Almost all of your job requirements will involve putting the right information in the right place.
As a freelance bookkeeper you'll have multiple different clients to deal with. You will absolutely need to have a system in place to manage all of these clients accurately and efficiently.
Making mistakes with a business owner's financials can have life-altering effects.
Attention To Detail Skills
You're going to be working with numbers every day. This can lead to a high probability of human error.
The numbers need to add up every day. You're going to feel really guilty if you happen to forget to pay a subcontractor and they sue your client for delayed payment.
Even if just one cell is off within your financial reports, it can cause a cascade of disastrous effects.
Computer Skills
You need to know how to use a computer. You're going to be working in Excel, Quickbooks, and many additional softwares with your clients.
If you have a hard time with computers, you might want to reconsider this role and function.
Communication Skills
You're going to be dealing with many different people. If you're handling accounts receivables you'll be tasked with speaking with late customers.
You'll probably be asked to speak in front of bank reps.
In the end, you could be asked to represent your client to a variety of vendors. This requires high quality communication skills.
Integrity Skills
You're dealing with incredibly sensitive information. You're going to be responsible for the clients financial information.
If you manage this information incorrectly or act carelessly, not only will you lose the client, but you'll get sued.
There's a massive amount of trust between a bookkeeper and their clients. You're going to know all their dirty laundry. The good, the bad, and the ugly.
Don't abuse this responsibility.
Necessary Bookkeeping Education
To become a bookkeeper you need to have a high school diploma, or equivalent.
In fact, entry level bookkeepers often don't have specialized advanced degrees. It's really not necessary.
Although having an associates or bachelors degree will help you land more clients, it's not exactly necessary.
You're going to be relying primarily on your existing skill set and on-the-job training when you first get started.
Like I mentioned earlier, you need to have your skills in place before getting started.
Bookkeeping is considered a "trade", much like plumbing, mechanic, and electrical work. You're primarily going to gain advancement by getting certifications and actually performing the work, compared to getting expensive degrees.
Can You Teach Yourself Bookkeeping?
Yes you absolutely can!
You can start by going online and getting the Accounting for Dummies series. It will teach you everything about accounting and finance. For example, you'll learn about the balance sheet, cash flow sheet, income statement, accounts payable/receivable, and much more.
How Much Can You Earn As A Bookkeeper?
If you're an entry-level bookkeeper (meaning no prior experience) and you're working as a W2 employee for a corporation, you'll make roughly $15/hr. That comes out to about $30,000/year if you consider a standard 40 hour work week.
With more experience you'll have the opportunity to earn upwards of $20/hr, which will bump your annual pay to $40,000/year.
Keep in mind – these numbers are solely for being an employee.
You're not here for this though. You're looking for a way to make money from home!
So, doing a quick search on Upwork (more on this in a moment) I was able to find how much freelancers are charging for their bookkeeping services.
As you can see…
The cost per hour rises substantially.
In fact, I was consistently seeing individuals earning between $60-90 per hour.
Your earning potential is strong. That's also why I highly recommend you start out as a freelance bookkeeper, especially if you're a beginner!
How To Become A Bookkeeper With No Experience – Step By Step Guide
We've come to the meat and potatoes of our conversation.
Below is the complete roadmap you can follow to get started immediately.
One thing to remember…
If you're going to build a freelance business, you need to be comfortable with being uncomfortable. You're going to face a lot of obstacles along the way. You're going to doubt yourself.
Don't stress. You've got a large community here to help you!
If you're willing to put your fears aside, and commit to actually becoming a bookkeeper, this guide will for you.
You have to make the decision though.
Are you ready?
Let's go.
Step 1: Get Some Sort Of Certification & Training
If you're starting out with a high school diploma, you're going to want certifications added to your name.
There are two main professional bookkeeper organizations who provide certifications:
National Association of Certified Public Bookkeepers (NACPB)
American Institute of Professional Bookkeepers (AIPB)
Just starting out though, you shouldn't care about them.
The certifications I'm talking about are a little more granular.
Get the following 2 certifications:
Just having these certifications under you name will make finding, and securing, clients much easier.
It also shows the client you're serious about your profession.
Over time you'll be able to get those "professional" certifications, but after speaking with a variety of bookkeepers, they say it isn't even worth the time.
Your goal is making money quickly.
Pro Tip: You're going to learn nearly everything doing the job anyways.
Step 2: Build A Portfolio Through Experience
Once you have a couple certifications under your belt, it's time to get some experience.
The good news?
You're going to find out quickly if you like doing bookkeeping following this route. Learning this information is pivotal.
Who knows? Maybe you absolutely hate bookkeeping and want to do something different as your side hustle. That's always a possibility.
The bad news?
You're going to do work for free, or deeply discounted, in the beginning. This is how you build up experience. There's really no getting around it. Every business owner does this when they're first starting.
You're going to reach out to your inner circle, and you're going to start advertising your new side hustle. You've already done 90% of the hard part. They know, like, and trust you. Which means they're going to be willing to give you a shot, especially if it's free.
I can already hear your thoughts right now.
"What if I fail?"
Good! Then you've gotten feedback about what "not" to do next time.
Business owners are savvy. They know if you're offering services for free, it's not going to be perfect. Just be transparent with them.
Your main goal is getting this experience. It's the only way you can become a legitimate bookkeeper and charge for your services.
With this experience under your belt, you can confidently have conversations with your next potential client!
Step 3: Get (Paying) Client Number 1
So you have the experience and certifications. You've got a good idea about what you need to do for your bookkeeping service. In fact, you're feeling pretty confident.
Now it's time to get your first paying client!
Normally, people will tell you to go local with your business. We're not going to do this, just yet.
You still need a lot of at-bats before you start marketing locally.
You're going to leverage Upwork & Freelancer.com as your main channel for finding your first paying client.
Why?
Because small business owners across the nation leverage these sites for virtual help with their businesses. You're going to tap into a large pool of projects, both temporary and long-term.
Every kind of business owner is on these job board sites. From online digital marketing companies, to law groups, and even yoga retreats.
By going down this route you're going to learn quickly the industries you like, the client avatars you enjoy working with, and you'll get a lot of opportunity to pitch your services.
To get started with Upwork, go here to get my full guide on how to get started!
Your main goal: Get paying client number 1!
Step 4: Niche Down (Optional)
This step is optional, but from speaking with professional bookkeepers I keep hearing this as a recommendation.
Every industry has their specific financial rules and regulations. Some are probably more intense than others.
A good example is insurance. It has completely different accounting rules compared to an e-commerce company.
After you get a little experience, you'll begin to realize the industries you like and don't like.
At this point you'll want to decide if you become a specialist or a generalist. Having a specific focus allows you to become an expert in that role and charge more for your services.
Don't dwell on this for too long. When doing my research for this post I found many generalists who were very happy, I also came across specialists with a specific skill set. Both routes seem to work.
Step 5: Build A Lead Generation Channel
As soon as you can afford to, you'll want to move away from these job boards like Upwork.
Why?
Because it tends to be a race to the bottom in terms of price. You'll be competing with individuals across the globe for work, and the business owners who use Upwork are generally looking for cheap work.
Don't get me wrong, it's a great place to earn your stripes and get started, it's just not feasible long term.
That's why I recommend you build a lead generation channel. You want to control your ability to find clients.
I've created an entire post on lead generation here. Give it a read because it's helped hundreds of other small businesses!
Here's the reader's digest version.
You have 2 main lead gen channels:
Outbound
Inbound
1. Outbound Lead Generation
This consists of you doing cold outreach to prospective clients. Activities like:
Email Outreach
Cold Calling
LinkedIn Prospecting
Networking
Essentially these methods of outreach involve you shouting to the world: "I'm available to help!"
It's a very effective channel, but it requires a thick skin because you'll be getting rejected all the time.
As a bookkeeper it's very difficult to do this while also providing the service.
That's why I prefer…
2. Inbound Lead Generation
Inbound lead generation is the process of getting clients to find you. The main channels for this type of lead generation is:
Blogging
Content Marketing
Search Engine Optimization (SEO)
I live in Austin, TX. Here are the results for just the search term "bookkeeper near me":
Just from this one search term, there are over 1,400 people searching EVERY MONTH for a bookkeeper.
That's so much business you wouldn't even be able to handle right now.
By building a website with a blog, and leveraging SEO to get it ranking, you'll gain access to limitless business opportunities.
Not to mention the hundreds of other keyword terms I can find related to bookkeeping. That's the power of leveraging high search intent and building an inbound lead generation channel.
Step 6: Scale Your Business
If you're at this point, you've successfully created your bookkeeping business and you're well on your way.
This is the point where you need to decide. Do I want to be a freelancer, or an entrepreneur?
There's a difference!
A freelancer is someone with specialized knowledge who's responsible for completing the task assigned to them.
An entrepreneur is someone who builds systems to have those specializations done by employees.
The point I'm trying to make is, if you want bookkeeping to become more than just a side hustle, you need to develop systems to scale your business.
This involves creating standard operating procedures, marketing full time, and hiring employees.
Don't feel the need to choose right now either. Many people enjoy the freelance lifestyle and don't want the headaches of hiring employees. That's completely fine!
Executive Summary: How To Become A Bookkeeper
I hope this article has given you everything necessary to take the leap into becoming a professional bookkeeper, even if you have zero experience.
Not only is this a rewarding and satisfying career, it's an even better side hustle!
If you have any questions feel free to leave a comment, or email me, happy to help!