Having a job doesn't mean financial security.
It's an unfortunate reality, and given the wage gap, it becomes more challenging for women in the workforce.
That's why it's so important to have a side hustle you're working on while building a career. It's the only way you'll truly gain leverage over your financial situation.
Not only are you earning about 10% of the value you produce for a company, but as a woman, you're earning only 82% of the same dollar a man makes (from that 10%).
Talk about a lousy deal…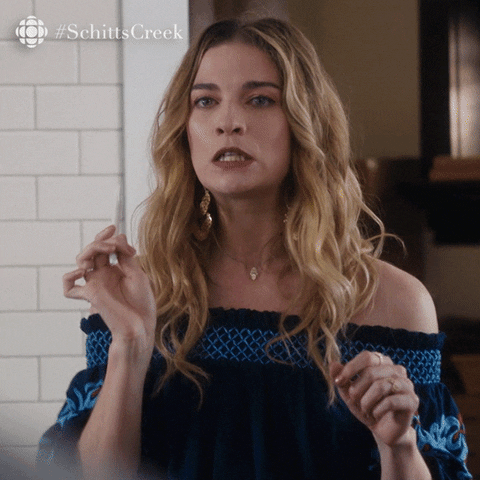 So, here's the good news.
It's easier than ever to build a lucrative side hustle to help you build your empire. Whether you're paying off debt (you need to get debt-free!) or your saving for a well-deserved vacation, a side hustle will help you get there.
Why should you trust me?
Because for the past five years, I've been building my little empire to help fund my financial freedom. I started as a freelance transcriber (after I failed out of college…) and worked my way to building niche affiliate websites through SEO.
Here are some of the results I've been able to achieve:
I'm not bringing this up to brag. I'm only showing this because I want to prove to you it's possible. Like I mentioned earlier, I wasn't the most academic student, and I certainly don't have the highest IQ. All I have is Grit to make a name for myself in this crazy world.
And…
I know what you're going through while making many mistakes along the way. My goal is to help provide you with only the best side hustles, so you don't have to spin your wheels as I did.
If this is your goal, then keep reading. I only ask one thing. Promise you'll pick one and take action!
Best Side Hustle Ideas For Women
The ideas below are perfect for any woman who wants to grow their money tree without depending on anybody else.
Freelance Writing Side Hustle
Writing was one of my first side hustles I started, and I personally believe it's one of the best if you're new to making money online.
You can pick from a variety of options:
Content writing
Copywriting
Transcription
Technical writing
Ghostwriting
And much more.
Virtual Assistant Side Hustle
Harvard Business Review said this about assistant (both virtual and in-person) in 2019:
"As Robert Pozen writes in this issue: 'A top-notch assistant "is crucial to being productive.'"
And it's absolutely true. As the digital economy begins to take over, executives and entrepreneurs are going to look for help to manage their online businesses. They'll put all their trust in a person to be the general manager of their assets.
You can be that person!
Here's a quick list of services you can provide:
Customer Support
Virtual Office Administration
Project Management
Internet Research
Financial Management
Lead Generation
Blog / Website Management
Manage Editorial Calendar
Document Preparation
Audio / Video Production
Graphic Design
Social Media Marketing
Internet Marketing Support
Manage email lists and email marketing campaigns
Manage affiliate marketing campaigns
Research keywords and optimize content for the Search Engines
Track website analytics
Virtual Events Management
Technology Support
Manage CRM (Customer Relationship Management) databases
The list is literally infinite…
Plus, it makes pretty decent pay too for an online side hustle:
Not too bad right!?
Niche Website Side Hustle
If you're not in the digital marketing space, you're probably unfamiliar with what's happening in the entire ecosystem.
Right now there are 2 giants who are battling. Apple and Facebook.
Apple released a new iOS14 for their users, and Facebook is pissed. So much that they're actively creating ads right now to persuade people to fight back on Apple because Facebook claims: "small businesses are getting hurt."
Why is Facebook doing this?
Because iOS14 is an operating system that doesn't allow for tracking across apps. It's a big push for privacy, and it slams advertisers right into a brick wall.
Why am I telling you all this?
Because there's never been a better time to create niche content websites with SEO (search engine optimization).
By starting now, you'll be able to beat the hoard of people who will start competing in the space. Plus, it's an amazing side hustle worth pursuing.
Want a quick example??
Start with this graph here:
This is an excellent graph to help you pick a niche. If you need additional help, I recommend starting with these three topics:
Health
Wealth
Relationships
BONUS: Hobbies (because who doesn't a bonus :D)
These are called the Big 3. Even new person should focus on the Big 3 when starting out.
For the sake of an example, let's say you want to start in the hobbies niche, particularly pets. Let's also assume you have a bearded dragon and love those cute beardies.
(Don't laugh! Here's the Google Trends for bearded dragons…)
With your topic picked, you need to take action and do keyword research to develop a content plan.
Here's a quick look at the content ideas I found:
Looking pretty good!
Now that you have some content ideas, you need to do two primary things:
Create Content
Build Links
Focus on those two things and you'll see results like this:
In the words of the great Shaq…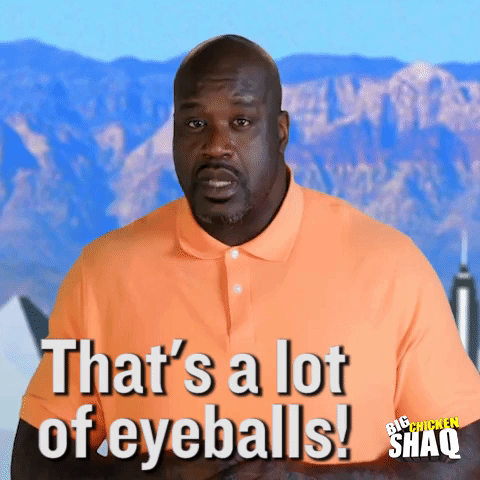 Here's some other topics you can blog about to help you on your journey:
City guides
Travel tips
Learning a new language
Yoga for specific age groups
Crossfit training
Cycling for beginners
Gardening for condo dwellers
Drawing for newbies
How to draw anime
Wines
Sparkling wines and champagnes
Exotic cuisines: culture and tutorials
Eco-friendly homes
Living green with a family
Etsy Shop Side Hustle
Etsy is the place to be right now. So many people are going to the site for creators to offer something more personalized than a typical Amazon purchase.
If you love to create homecrafted goods, then you'll love Etsy. Getting started is super simple because you can tap into their pre-built marketplace of literally millions of people looking for quality crafted items.
You don't need any manufacturing skills or a degree in design. All you need is a good internet connection, some items from Home Depot or Lowes, and a desire to create items to sell.
You can even see what other people are selling, and come up with something similar.
Here's a good example:
This person purchased a wooden spoon for $3 (maybe less if purchased in bulk) and has a wood fire pen to engrave a custom writing on the spoon.
They're selling these items for $24 right now on Etsy…
That's crazy.
It doesn't have to be physical items either. Etsy allows for printables you can sell.
Here's another good example:
You could do this with a print on demand store allowing you to sell the item, and get it printed without having to do any of the fulfillment.
If you're still stuck on items to sell, here are some other options:
Stickers
Notebook & Journal
Candles
Jewelry
Home Decor
Personalized Items
Digital Designs/ Graphics Designs
Posters
Party Bags
Organic Cosmetics
Airpod Case
Really anything your imagination can come up with…
Online Tutor Side Hustle
There's a large market for teaching children online. Particularly after the pandemic.
If you have any kind of Bachelors degree, you'll find a great opportunity to teach online and help students. There are quite a few options too:
Science
Math
English
Writing
Finance
History
Any topic a school has really…
I've even learned of people getting paid to teach the bible to students!
What matters most is you have a passion for the subject, and you're knowledgeable about the topic. If that's you, then consider online tutoring!
Virtual Bookkeeper Side Hustle
As a bookkeeper you'll be the person who keeps records of all the financial affairs of a business.
Not to be confused with an accountant who's responsibility is to interpret those records and provide predictions and advice.
The beauty of this side hustle?
The internet has made it so easy to do the work virtually. This means you can have multiple clients giving you work.
Here are some of the responsibilities you can expect:
Recording sales
Creating financial reports for leadership
Logging receipts for expenses
Managing employee payroll
Helping with accounts receivables and payables
Posting financial records into client software
Your main goal is to keep everything organized for the business owner.
Here's a quick look at some of the hourly rates you can charge:
If you love solving puzzles, doing (basic) math, organizing data, and making money at the same time then you'll love this side hustle.
And, you don't need a formal degree or certification to get started!
Here's a quick guide on how to become a bookkeeper!
Flip Furniture Side Hustle
It's certainly possible to make an extra $1,000+ working only the weeknights and weekends.
How?
By flipping furniture (or watches, iPhones, cars, houses, and much more) for a profit.
If you stop and look, you'll find that people seem to toss out perfectly good items that just need a little elbow grease to improve them to good quality. If the chair looks slightly damaged, they'll throw away and move on.
This is great news for you because that's a free piece of furniture you can work on and sell!
From chairs to couches, there are so many items available. All it takes is a dedication to finding them, and fixing them up.
Here's a quick list of places to get started with:
Facebook Marketplace
Yard Sales
Thrift Stores
Craigslist
eBay
You probably already have all the items you need to get started, but in case you don't here are some items you'll want to get:
Paint Brushes
Painters Tape
Rags
Paint Stripper
Paint or Stain
Sanding Materials
Sewing Machine
Staple Gun
Wood Glue
Steel Wool
Graphic Design Side Hustle
Speaking of creative, do you have a designer streak in you?
Can you mix new colors better than a painter?
Are you a visual thinker who likes to draw?
If this sounds like you, consider offering freelance graphic designs to clients as a lucrative side hustle.
You'll be tasked with creating things like:
Flyers & Postcards
Magazine Ads
Banners, Posters, and Billboards
Infographics
Brochure
Signage and trade show displays
Email Templates
PowerPoint Presentations
Social Media Graphics
And much more…
You'll be a storyteller with your visuals, as opposed to words.
If this peaks your interest, here's a quick look at the day-to-day responsibilities:
Meeting with clients (virtually of course)
Using digital graphic design software (illustrator, photoshop, and even Canva)
Selecting images, colors, and even fonts
Presenting designs to the client
Applying their feedback
Rinse and repeat!
Final Thoughts – Best Side Hustles For Women
Do you think these side hustles are good to try out?
What are you currently doing to earn extra income for your goals?
Leave a comment below to share!