Make money while you sleep.
In August 2016 I first heard this phrase. I haven't been able to get it out of my head since. It's been like a virus persistently whispering in the back of my head: "Is this project going to work when you're asleep?" or, even better "Are you trading your time for money?"
Because of this phrase I've been driven to learn as much about financially successful people as possible.
What exactly do they do that's different from the middle class?
It wasn't until I heard the phrase: "Make money while you sleep" that it finally clicked for me.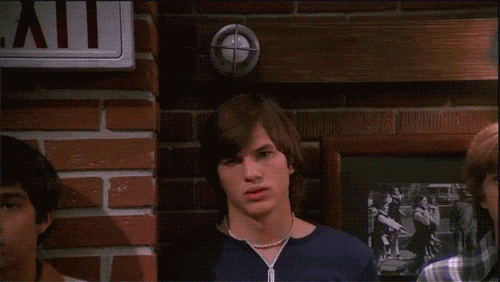 Financially successful people think at scale!
They're goal is to build as many passive income streams as possible. They only focus on building systems (or machines) that can make money while they sleep.
Since that point, it's been my primary focus to build these systems for myself.
Hopefully by you searching this topic, you've come to the same conclusion yourself.
If not, I encourage you to do your own research to determine the patterns you think the financially independent do for "success".
Maybe you'll come to a different idea!
Anyways…
You're here because you want the best side hustle ideas to create passive income for yourself and your family.
A word of warning before you dive in.
I've curated these ideas with the assumption that you have limited monetary capital to get started with.
Also…
While these ideas are passive when you get them built, it does take time to get the projects to lift off where they can become passive.
You will need to actively build them up to the point where you can create systems so they can run without your attention all the time. That's been how I've found the best way to create systems for yourself and for your family.
Let's get started:
Best Passive Side Hustles To Grow Your Money Tree
Niche Websites (Blog) Side Hustle
We live in the greatest time in history. The internet is still new – and it's a spot where every single person can own a piece of "digital real estate".
By creating a niche website, you can build an audience of people to help and serve.
If you're adding value to these people's lives, they'll be more than willing to purchase items you recommend.
That's what affiliate marketing is, and why it's such a cool and fun way to make money passively.
Here's a great example of how you can build a niche website:
I'm going to use a pet example because I love pets (I'm getting a new dog soon!) and it's an awesome niche to be in.
For example, let's say you're in love with bearded dragons.
(Don't laugh! Here's a screenshot of the google trends for bearded dragons…)
Side Note: if you find a google trend like this – go after the niche. That's a strong up and to the right trend, and it also seems very stable.
After you pick your niche, you'll want to do keyword research. This will help you build a content plan for what to write about.
Here's some keyword research I did as an example:
Once you've done your keyword research, you need to do two things to gain attention by Google:
Create Content
Build Links
Do. This. Every. Day.
People love to overcomplicate the process. However, it's really as simple as this.
If you take action, you'll start to see results like this…
And this…
Once you gain the traffic, monetizing becomes an easier problem to solve. Pay attention – I didn't say "easy", but "easier" to solve.
There are a bunch of ideas you can do. Here's a couple examples:
Create An Online Course
You can create a video course and sell it to local fans.
Write An eBook
All of your blog content can be put into a nice book and sold.
Affiliate Marketing
I mentioned this already, but there's an affiliate offer for nearly every service or product. You just have to have the traffic and attention. You can put up links and over time people will click the links and purchase the items you recommend.
There's many more options. Before you get too excited, you need to create the system first. Then turn it into a passive machine generating money for you day and night!
Freelance Arbitrage Side Hustle
Can you code?
Are you able to write ads or content?
Maybe you're a pro designer?
These are all skills you can sell through websites like Upwork or TopTal. The beauty of freelancing is you can do it from anywhere. You're truly location independent.
Let's take web development as an example: if you know the foundation of web development (like HTML, CSS, and Javascript) you can code and build websites for small businesses and solopreneurs. These people need your help, and they go to freelance boards for work.
Now, you might be asking: "This seems like active income, Phillip?"
And you would be right!
Here's where you can turn this into a passive income stream.
You hire freelancers who charge less than you, but can still complete the job within your quality standards.
Now, you only need to manage the projects to ensure completion. And you'll be able to make the difference between your employees hourly, and your total pay.
You can do this with basically any skill, and it can become a lucrative passive income stream.
Why?
Because you wouldn't directly be tying your time to money. You could (in theory) scale because you've got processes to find people who charge less than you charge, but can still complete to a minimum quality threshold.
Many people view this as a "grey" area, but A LOT of people do this (even in their primary work…) they just don't talk about it.
Food for thought at least.
Print On Demand Side Hustle
If you have design skills, you should consider creating a print on demand store.
You can create literally anything. Here's just a couple ideas:
T-shirts
Tank tops
Hoodies
Mugs
Frames
Yeti Cups
Book Sleeves
Socks
Pillow Cases
And much more…
The beauty of print on demand is you don't need to house any orders yourself. You can upload a design, and have it online quickly.
Once an order comes in, everything is handled for you with companies like Printify and Printful.
It's a no stress way of generating an online business, and it's perfect for those who don't have any options or know much about online sales.
YouTube Videos Side Hustle
YouTube is the second most used search engine on the planet, right behind its parent company Google.
In fact, there are over 1 Billion (yes, with a big "B") hours of YouTube videos being watched on a daily basis.
It's an amazing tool for creators because it allows you to get noticed. But, what makes it even better is you can easily monetize your content.
The two main ways I've seen people monetize YouTube is:
Adsense
Affiliate Marketing
It's often the same option as creating a blog, but with video instead.
Here's a quick and simple guide to get started:
Like with any content creation, you want to start with keyword research. Let's say you have a passion for makeup. Here's some light keyword research to help:
These are all ideas which can have videos created about them.
Best Makeup Artists…
Best Makeup Brush Set…
Best Makeup For Oily Skin…
And those ideas came only after a very quick keyword search. The list is literally endless!
Kindle Publishing Side Hustle
Do you want to become an author?
If so, consider kindle publishing as a lucrative passive side hustle. Especially for those who enjoy writing.
The process is straightforward…
Write a book
Get cover art
Upload book to KDP platform
BOOM – People pay for your book!
Amazon has built a magnificent publishing space for new authors to create and sell their written work online.
Once the book is purchased, Amazon takes a portion and gives you, the author, the rest as royalties.
It's an awesome way to earn passive income for your writing!
Etsy Digital Printables Side Hustle
You might only know Etsy as the marketplace for home crafted physical goods, but it's also a lucrative spot for digital goods too!
Just take a look at this printable being sold on Etsy right now…
You can gain access to literally millions of people desperate for quality crafted items, both physical and digital.
All you need to do is design the printables for people, and the rest is basically handled by the system Etsy has created.
If you have an internet connection, you can do this passive side hustle.
It doesn't have to be digital either (although that's the easiest to make passive). Here's a quick list of items you can sell:
Stickers
Notebook & Journal
Candles
Jewelry
Home Decor
Personalized Items
Digital Designs/ Graphics Designs
Posters
Party Bags
Organic Cosmetics
Airpod Case
Really anything your imagination can come up with…
Car Rental Side Hustle
I love the company Turo – they've been around for over a decade, but are finally taking off recently.
It's like having an Airbnb, but with your car instead.
This is particularly helpful for those who work remote. You can rent out your car to people visiting your city, and you'll get paid for literally doing nothing.
What's more passive than that?
Turo does a great job of making the insurance and process simple.
Give it a try if you have a new(ish) car, and want to build a little passive income.
SAAS Side Hustle
Have you ever heard of Honey?
If not, it's a chrome extension that searches the web for coupons whenever you're shopping online.
I ask because the founder Ryan Hudson literally started Honey as a side hustle. He was ordering pizza one night and was looking on the web for coupons for the pizza. He found it notoriously hard to get coupon information.
So – he took matters into his own hands and decided to code a browser extension that can search the internet for coupons to items you're purchasing.
It's now worth over $40 million and climbing.
That's the power of a SAAS, or software as a service, product.
It's one of the most scalable, and passive, forms of income on the planet. Plus, it only takes the active effort of building the software correctly the first time, and then it can be replicated endless times after that.
If you have any coding knowledge, this would be one of your best places to start.
Final Thoughts – Passive Side Hustles
Do you think these are the best passive side hustles?
Do you have other ideas which should fit?
Let me know in the comments below!