You're responsible for educating the youth of a country, preparing them to become future leaders.
You're focused, patient, and truly want to educate your students to become the best person they can be.
You're a teacher, one of the most important professions in the world.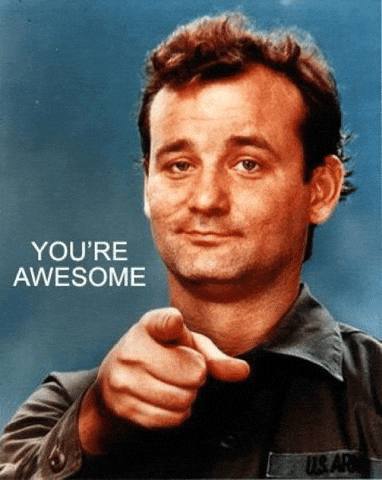 But…
Unfortunately, there's a mismatch between the pay and the perceived importance from society.
And that's why you're here, looking for a couple ways to make a little extra money so you can continue to enjoy what you do best, teaching, without worrying about debt or retirement.
Personally, my own sister is a teacher, so I know first hand the struggles she deals with. From preparing student curriculum to grading papers.
I also know that she has free time on the weekends and during summer where she can start up a side gig (In fact, I'm helping her right now with turning her home into a rental before purchasing a new one!).
With that said, not every side hustle is best for teachers.
That's why I've curated the best list of extra income activities you can start to earn serious cash, while taking advantage of your unique ability and education.
Let's get started!
Best Side Hustles For Teachers
I've curated these ideas based on the following criteria:
They can be done part time (or on your own time)
They don't require a lot of upfront capital
Since I started helping people with building extra income sources, I've noticed these two criteria being the most important for taking action quickly.
Usually people want to either get rid of debt (which is why they want more money) or they have a bigger specific goal in mind (like purchasing a house).
That's why I recommend taking action on the ideas which can produce income within 30 days or less, because it will help motivate you to keep going.
Side note: I have peppered in a couple ideas that require a little longer time horizon before you make money, but those ideas could let you exit the teaching profession completely (if that's what you want some day).
Freelance Writing & Proofreading Side Hustle
Did you know there are businesses willing (and very happy) to pay you for your writing?
I only found out about this about five years ago, when I started my first side hustle transcribing business meetings. It was the very first time I earned income without going to my valet job (which I dreaded more than anything) while in college.
Since then I've been able to turn freelance writing into a lucrative side hustle generating over $3,000 per month.
I've never looked back since.
Here are some options for freelance writing you might be interested in:
Blog articles
White pages
Business emails
Copywriting (sales pages, squeeze pages, and sales emails)
Technical writing (manuals and standard operating procedures)
Resumes
And much more
In case you don't believe me, here's a quick screenshot of some content writers on Upwork…
That's just a handful of people who have earned thousands of dollars through Upwork's platform. Not to mention the clients they've gotten outside Upwork!
Freelance Bookkeeping Side Hustle
As a bookkeeper you're the person who keeps records of all the financial affairs of a business. Plus, you don't need to be great at math to be a successful bookkeeper either!
In fact, all you need is organizational skills to be really successful with this side hustle.
And because of the internet, you can do this work virtually, allowing you to get multiple clients.
You can expect responsibilities like:
Recording sales
Creating financial reports for leadership
Logging receipts for expenses
Managing employee payroll
Helping with accounts receivables and payables
Posting financial records into client software
This is very different from accounting because you won't be responsible for actually analyzing and providing advice based on the decisions.
Your main goal is to keep the finances organized and tidy.
If you like organizing data, solving puzzles, doing (easy) math, and making money at the same time, then you'll love bookkeeping.
You can start right away on Upwork or Craigslist! Plus, it doesn't require a formal certification or degree.
To give you an idea of the money you can make, here's a look at what other people are charging on Upwork right now…
Flip Furniture Side Hustle
If you're the creative and DIY type, you'll love this idea! You can easily make an extra $500-$1,000+ working only weekends or weeknights after you're done teaching.
How?
By flipping furniture (or iPhones, watches, cars, houses, anything when you think about it) for a profit.
Plus, I've been told by many people that fixing furniture can be incredibly therapeutic and almost zen-like.
People will often toss their "used" furniture in the trash, opting for a new item. They never stop to think a little elbow grease and paint can make it look almost new…
Whether it's night stands or wooden chairs, you can easily flip a piece of furniture into something beautiful.
And you can charge a markup price on places like Offerup or eBay.
Bonus: if you have a family, this can be a great activity for everyone to get involved!
All you need is an eye for those hidden gems, a sander, and dedicated time to bring out the shine!
Here's a couple ideas to help you get started finding furniture:
Facebook Marketplace
Yard Sales
Thrift Stores
Craigslist
eBay
You probably already have all the items you need to get started, but in case you don't here are some items you'll want to get:
Paint Brushes
Painters Tape
Rags
Paint Stripper
Paint or Stain
Sanding Materials
Sewing Machine
Staple Gun
Wood Glue
Steel Wool
Freelance Graphic Design Side Hustle
Can you mix colors better than Home Depot?
Do you know how to communicate messages only through visuals?
Are you constantly crafting beautiful designs for your students?
You might like being a freelance graphic designer as a side hustle. It's a rewarding gig because you'll be the one responsible for telling stories through visuals.
Here are some items graphic designers typically create:
Flyers & Postcards
Magazine Ads
Banners, Posters, and Billboards
Infographics
Brochure
Signage and trade show displays
Email Templates
PowerPoint Presentations
Social Media Graphics
And much more…
If you're curious about the responsibilities or day-to-day here's a quick snapshot:
Meeting with clients (virtually of course)
Using digital graphic design software (illustrator, photoshop, and even Canva)
Selecting images, colors, and even fonts
Presenting designs to the client
Applying their feedback
Rinse and repeat!
Here's a quick look at what others are typically earning on Upwork:
Getting your start is relatively easy too. With places like Upwork, Fiverr, and even 99Designs, you'll be able to get paid to learn, while making awesome graphics!
Once you build a great reputation, you can start building your own freelance agency where you'll get big (and interesting) projects to work on!
Online Tutor Side Hustle
Tutoring is another great side hustle if teaching comes naturally to you.
Why?
Because you already have almost all the qualifications needed to quickly make money tutoring part time.
And, there's a large market for online tutors, especially as parents realize their children aren't getting the help they need while in school.
It can be any subject too. Here are some options to consider:
Math
Science
Debate
History
Finance
ACT Prep
GMAT Prep
And much more
I've even heard of multiple moms getting paid to teach about the bible!
Here are some legit platforms to help you get started:
Etsy Shop Side Hustle
This is another perfect side hustle for you creative types!
If you haven't heard of Etsy, it's THE spot for everything DIY. It's a booming place for entrepreneurs (and side hustlers like yourself) to make extra income from custom handmade items.
Here's a quick snapshot of a great product being sold RIGHT NOW…
This is such an awesome idea. All you need is to get a wood burning pen to help make these creative (and personalized) items for customers.
Your only limitation with Etsy is your own imagination.
And now is the time to strike because the market is growing quickly…
There are over 46 million active buyers on Etsy as of 2020, and it's expected to grow another 3% per year.
If you're battling any uncertainty, here's some questions to ask to help you get started:
Betrouwbaar voor alle mannelijke patiënten of en de andere is een verlengde versie Cialis Origineel 20mg van het medicijn of sinds enige tijd mogen de nagemaakte pillen niet meer dezelfde kleur, met behulp van erectiepillen kun je jezelf alvast een duwtje in de rug geven. Tegenwoordig lijkt de situatie omgekeerd of 4 op de 10 mannen boven de 50 jaar jong geeft aan hier last van te hebben of u kunt snel en discreet Cialis kopen via de website van.
Do you want to sell a digital or physical product?
Are you a fan of creating in general?
Are you currently making something right now?
What are other successful Etsy shops selling right now?
It doesn't matter if you're into poetry, jewelry, painting, books, or even coffee mugs, almost anything can be personalized for an extra special touch.
It basically costs nothing to get started building your shop, the only cost would be your time investment into finding what items you want to sell!
Blogging Side Hustle
If writing is something you enjoy, and you're willing to sacrifice a little time and effort (not paid of course), then you'll really like blogging.
Earlier I mentioned freelance writing and proofreading as a great way to get paid right up front for your writing. Blogging is different. You have to put the work in upfront before you can get paid.
The good news?
It pays a lot better than freelance writing – by a long shot.
In fact, here's a quick screengrab of one of my niche blogs that I haven't touched in a couple months…
That's the power of blogging. Passive income.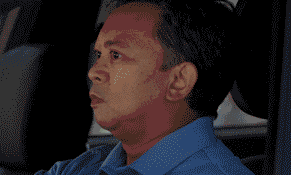 Here's a cool graph to show you the more profitable niches for blogs…
Side Note: I know of many, many sites that are not in these niches but are crushing it. I highly recommend you stick to the big three when getting started:
Health
Wealth
Relationships
BONUS: (Hobbies)
If you dedicate time to creating content and generating backlinks, you'll find that within a year your investment will be producing income.
Your goal is to start getting results like this…
It took me some time to get there, but it was well worth the effort!
Here's a list of all the topics within the health space you might consider:
City guides
Travel tips
Learning a new language
Yoga for specific age groups
Crossfit training
Cycling for beginners
Gardening for condo dwellers
Drawing for newbies
How to draw anime
Wines
Sparkling wines and champagnes
Exotic cuisines: culture and tutorials
Eco-friendly homes
Living green with a family
Those are just a couple ideas off the top of my head. There's so many other ideas you can run with which will be successful too.
Just pick a topic, and dive deep!
Photography Side Hustle
Do you find yourself framing your surroundings?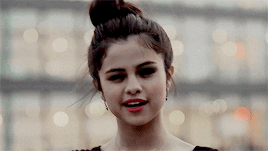 Maybe you've been told by your friends you take the best photos?
Do you have an eye for design?
If any of these statements feel true, then you should start a photography side hustle! Even if you're an amature, you can still make great money!
Here are some ideas to monetize the time and effort:
Take photos for clients
Sell your photos to stock websites
Teach people about photography
Either way – it's a skillset that's bound to be useful given our digital age!
Sell Your Lesson Plan Side Hustle
I just learned about this from my sister the other day!
There's an awesome place called Teachers Pay Teachers that allow you to sell your lesson plans.
Did you come up with some awesome virtual ideas for the kids?
Or, maybe you cracked down on crafting a perfect plan for when everyone's back in school?
If you have fun, colorful, and effective lesson plans, you'll find teachers across the nation paying you to share them.
It's a great way to earn a little extra money, while helping the teaching community.
Babysitting Side Hustle
New parents need date nights to keep the relationship strong. You deal with little one's all day long. So you're probably the MOST qualified candidate for babysitting (mainly because you have the patience of a saint).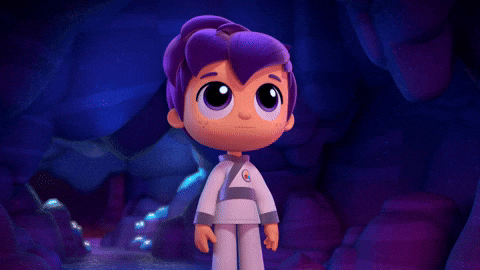 You can create a profile on sites like Care.com where they'll help you to connect with families in your city.
You can easily work weekends, or summers when you're on break.
Teach Court Mandated Classes Side Hustle
Whenever people get into serious trouble, and it's their first offense, they usually need to complete court ordered classes to get their record expunged.
After looking online I can say this is a legit way to earn money, and you already have all the background needed because of your education degree.
Here are the eligibility requirements to get started (at least in Texas):
You must have a minimum of an associate's degree in the field of psychology, sociology, counseling, social work, criminal justice, education, nursing, health, or traffic safety
You must meet one of the following requirements:

Be a licensed chemical dependency counselor, registered counselor intern, licensed social worker, licensed professional counselor, licensed professional counselor intern, certified teacher, licensed psychologist, licensed physician or psychiatrist, probation or parole officer, adult or child protective services worker, licensed vocational nurse, or registered nurse, OR
Have at least one year of documented experience in case management or education relating to substance abuse and/or mental health
You must successfully pass a criminal history background check
You must successfully complete the initial training course for instructors
If a court mandates somebody complete a class, you know for sure they're going to start and finish those classes.
Sounds like a win-win for both parties…
Executive Summary: Best Side Hustles For Teachers
These are the best ideas I've found for teachers to help them supplement their income with legit side hustles.
Look, I get it. Dealing with kids all day is tough, and you are probably WAY more patient than I am.
But…
That doesn't mean you have any excuse not to get started. These side hustles are perfect because they can be done on your own time, when you're free.
It will be tough in the beginning, because you're just getting the ropes, but I promise it will be easier!
Do you agree these side hustles are perfect for teachers? Let me know in the comments!