"Earn more money in the gig economy" swears Steady app.
Yea… Sure.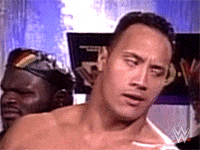 Let's see if Steady can back up the hype.
The last thing the side hustle community needs is another predatory company trying to ask us about our deepest darkest fears for market research to literally only pay a penny for your thoughts. 
Forgive me if I'm skeptical. With the gig economy accounting for over 30% of the U.S. workers, fly by night (do people still use this term?) companies are popping up to prey on unsuspecting freelancers. 
Anyways.
I've gotten requests to provide an honest review of Steady, so I figured I might as well see what the hype is about.
Plus Shaq is an investor so they must at least have a good pitch.
(For real he's actually involved. I didn't photoshop this image, although it does look sketchy.)
With that said, in this article you're going to get a fair and balanced view of the Steady app. We're going to walk through:
Who Steady is
How to get started with Steady
How you can actually benefit from Steady
Getting paid
And much more
Basically, the good, the bad, and the ugly will be revealed in this review.
Let's begin.
What Is The Steady App?
Steady is an aggregator of gig economy jobs. Essentially they find and centralize gig economy work through their app so it's easy to find for you.
Instead of searching through dozens of different apps, like Postmates, Rover, and Taskrabbit, Steady will ask you a series of questions to best understand your situation, and then recommend you jobs based on your criteria.
Their slogan is: "Building a better financial future for the workforce."
They've made big claims that they want to help people find jobs, increase their revenue, and create a livable future for retirement.
How Did Steady Start?
Founded in 2017 by 3 members, Adam Roseman, Michael Loeb, and Eric Aroesty. Their goal was to help people find more work in an economy which is quickly becoming a nation of gig-workers.
Adam Roseman noticed that his father was struggling financially because he didn't have enough saved for retirement. His father needed to work a part time job to keep up with bills. So Adam decided to help his father out by working to build the aggregator tool which came to be known as Steady.
Since then the company has quickly grown to over 2,000,000 downloads and has one numerous awards for their app.
They've also brought on some big name investors like Propel Venture Partners as part of their series A financing.
How Steady Works
Steady is relatively straight forward. It's a mobile app for both iOS and Android where you can download it directly and get started quickly.
Using the app goes like this:
Create a Steady account
Look for gigs you might match for
Apply to the gigs
Do the work
Get paid (through Steady)
Repeat the process
Joining Steady
In the beginning you'll only need to give the basics like your name, phone number, and email address.
Side Note: After you get your account signed up and verified through text code, the VERY first thing they tried to do was get access to my bank account. Seems a little thirsty to me…
Finding Jobs On Steady
Now the fun begins. Finding work to make a little side hustle money.
So far, the process has been straightforward and simple.
You'll be prompted to enter your location which will then prompt Steady to start finding the best work opportunities in the area around you.
They've batched the types of work into four different categories:
Work From Home
Anytime Work
Part Time & Full Time Work
Recently Added Work
Here's an inside look at each category.
Work From Home
I guess I live in an area with a lot of activity. When I clicked into "Work From Home" section, here's what I found:
342 results isn't bad!
The search function is pretty easy to use. It was 1 click and they have a lot of filters to help narrow down your search.
There are a lot of remote customer service jobs and even inside sales jobs. Everything indicates it's all work from home.
From what I'm seeing it seems like Steady is becoming more of a job board like Indeed with the kinds of work being offered here.
Scrolling through the options I mainly found:
Customer service
Survey Opinions
Sales Rep (mainly cold calling)
Transcription
There was one job opportunity I thought was hilariously awesome. Genius (the lyric company) had a role for a lyrics associate. That seemed like a fun side hustle…
I was expecting to find a lot more junk in here actually. However, it seemed like there were some pretty interesting options in here for those looking to get work from home jobs.
I didn't see any freelance services like Upwork on these sites which makes it seem more legitimate in my opinion.
Clicking into the work itself you'll find more details about the work offered. Here's an example:
There is something incredibly frustrating with Steady. They don't let you filter by hourly wage. Every application has a "Pay Insights" portion, but no option to filter them on your initial search.
This means you'll need to go into every single job you find to get more details (I guess this increases engagement?).
Anytime Work
I guess this is where I'm getting confused. I clicked into the "Anytime Work" portion and it sent me almost the same results as "Work From Home" portion.
Looking at the filter, it just has "part-time" marked as the filter mechanism. I guess that makes sense?
Overall I got 401 results back for "Anytime Work."
What I'm surprised about is not finding any work for companies like:
Doordash
Postmates
Instacart
TaskRabbit
The results I was getting were much more "corporate" than I imagined it would be (Microsoft is advertising positions on Steady). Maybe because of COVID, corporations are embracing remote work?
Part Time & Full Time Work
Wow. This is the mother load of options. 10,000+ actually…
I knew Austin was a big city, I had no idea there was actually this much work available. Guess that's why so many people are moving here.
Looking through the options, it seems like almost everything is a customer service or sales role. Although there were some analyst roles sprinkled in there.
After diving into all the details of the jobs, you quickly realize that the employers don't reveal their pay often.
They require you to go through a process of applying and connecting with a hiring manager before giving you pay options.
To me it seems like this could be a bait and switch, but there are legitimate companies on these boards which is nice to see.
Recently Added Work
This is for jobs which have been added in the past 7 days.
Apply For Jobs On Steady
Applying for jobs on Steady is straightforward. You'll click into the Apply button where you'll be directed to a third party application software called Workable.
Like so:
The one thing you'll notice with every job (at least the 20+ I clicked into) is pay typically gets marked as "Employer did not provide pay details."
Even going into the application process itself, you don't find out what the pay is. My guess is they'll want to see your experience and background before providing pay options.
I find it annoying that the employer doesn't even provide a pay scale. This puts you the gig-worker in a precarious position where you can't negotiate.
Once you apply to the position, basically you can exit Steady and start connecting with the employer directly.
Track & Manage Your Income On Steady
At first I thought Steady was going to be an intermediary between you (the gig worker) and the client (the employer).
I was very off on this. It initially appeared on first glance that Steady was trying to become an "Upwork" of sorts where they take a percentage cut of your income.
What Steady is actually doing is positioning themselves to be a financial tracker of sorts. Something like Personal Capital.
When you connect with the employers and start your work, Steady "recommends" you use their income tracker to manage your monthly income.
They'll claim to provide you with:
Analyzing which jobs make you the most money
Providing a snapshot of your monthly income
And that's about it…
Here's where I get a little bit sketched out.
They require full read access to your bank account. They claim to use Plaid (which is used by Robinhood, Mint, and Venmo) so you know it's going to be encrypted and secure.
Their main claim is over time they'll be able to pull your earning data and present it in a dashboard view to show you your different income streams, and which ones produce the most income.
I can see this being helpful if you're working many different gig jobs.
Another reason they request access to your bank information is to provide you with tailored benefits or "Boosters."
Steady "Boosters" Section
"Boost your income, improve your financial health, and be rewarded doing it." claims Steady.
Ahh, now things are becoming more clear about how Steady can claim: "Users earn $5,500 more per year using Steady."
It's through the Booster's section which is a list of benefits for finding work through Steady.
As you can see, Steady provides you with a list of services they think I would benefit from. Things like:
Bank account offers
Insurance offers
Credit repair offers
Cashback (rebate) offers
Personal Loan offers
And beyond
How Exactly Does Steady Get Paid?
Now it's all clear. Steady makes money through these offers on their "Booster" deals.
They operate on a lead generation model. When you click into these deals, you indicate interest in getting the services provided. Steady then gets paid for providing the referral. It's called affiliate marketing.
Here's a good example: Aspiration is a new bank here in Austin. They most likely have an affiliate program going on where they'll provide a commission to Steady for getting them new users.
It makes sense. The internet is nothing but affiliate links and it's one of the few ways to monetize an app like this, especially since it takes serious time and effort to get the initial build complete.
Who Can Benefit The Most From Steady?
There are mainly 2 audiences who benefit the most from Steady.
1. Entry Level Full-Time Employment Seekers
In my opinion Steady is positioning themselves as another Indeed job board style site. Almost all of the work listed is customer service, sales development, restaurant, retail, etc.
You're not going to find management positions or anything related to knowledge work. You're mainly going to find work that's customer facing.
2. Part Time Side Hustlers
While it appeared full time work was the most prolific on Steady, there was a good deal of part time side hustle work available.
These included evening jobs, delivery gigs, and more.
Although if you're going to go this route, I would just recommend getting started as a freelancer.
Pros & Cons Of Steady
Pros Of Steady
Fast sign up process
Easy to find gigs
If you live in a major town or area, you'll find a lot of work
Has good quality work available
Cons Of Steady
Really wants your bank information
Filters suck
You can't find pay information for a majority of the work
Executive Summary: Steady App Review
I started writing this article skeptical of Steady. I've seen aggregator apps like this before and it can be difficult to justify using them.
From what I can tell, Steady has done a good job of providing a centralized location for people to find "gig-economy" jobs. Although it's trending towards being a job board like Indeed (which isn't necessarily a bad thing).
They make their money through affiliate marketing with offers on their "Boosters" section, which I can get behind. I mean they've put in the work to create a good and free product, they deserve compensation for their efforts.
I'm still confused why they're so hungry for access to my bank information. Seems… unnecessary.
Overall, if you're looking for options to work at home, or you just want to get started with your first side hustle, then give Steady a try.
If you have any questions, feel free to leave a comment or reach out directly!