If you're looking for quick work that pays cash then keep reading.
Although you're probably working a full time job, or a career, making a little extra money on the side is always a good idea.
There's numerous side hustles where you can start to earn a little extra money towards your goals. From saving for an investment to paying down debt, getting a little extra cash never hurts.
This article will talk about most legit under the table jobs you can get right now.
What Exactly Is An "Under The Table" Job?
Essentially "under the table" means you're getting paid in cash for your services. This makes the transaction "off the record" because it's difficult for the IRS to track the transaction.
Doing these kinds of jobs means you're getting paid in cash instead of a paycheck. That means you're not taking out taxes for the income you earned, thus "under the table."
Is This Illegal?
No – paying employees in cash is not illegal. Doesn't mean you can't get in serious trouble though.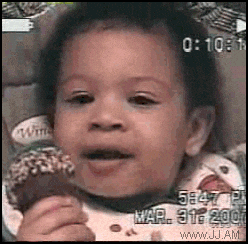 The IRS lists paying employees in cash as their top way for identifying tax avoidance. However, if the business is taking out appropriate deductions then you're good to go.
Where you get in trouble by paying employees under the table is not reporting or taking deductions out of the paychecks. This means Uncle Sam (U.S. Government) isn't getting it's cut of the deal.
If you want to avoid problems with under the table jobs just be sure to file and report the earnings you receive, and pay your taxes.
The last thing you need on your way to financial freedom is a $75,000 tax bill after an audit comes your way.
Here's the truth though, you're probably reading this article looking for quick ways to earn cash, and actually keep it.
If you're working in a non-business setting, and get paid cash, it's definitely not getting reported to the IRS.
Do you think people report babysitting expenses?
Exactly.
I just had to give you a quick warning. What you choose to do with the information is now on you.
How To Find Under The Table Jobs
There are really only three ways you can find under the table jobs in today's economy. They include:
Craigslist
Friends & Family
Facebook Groups
You can try going to gig jobs like Doordash, Postmates, or Instacart, but then your income is being tracked and that defeats the purpose of looking for cash only jobs.
Craigslist
Craigslist, one of the internet's oldest websites.
If you're looking for cash jobs, this is the place to go.
Be warned though, some of the jobs can be sketchy. You have no idea who's posting so you'll want to keep yourself safe when providing your services.
Here's an example of a job I pulled up here in Austin, TX.
I guarantee you this is an under the table job letting you get paid in cash.
Friends & Family
A great way to find work is to simply ask friends and family. For example, I know a grandmother who cleans houses in her spare time, and gets paid cash for doing it. She easily makes $2,500/month for vacuuming, dusting, and doing a little laundry. All under the table.
She does no advertising, and really doesn't treat it like a business, but because of the word of mouth she keeps getting good work.
That's the definition of a lifestyle business!
The best part of starting with your inner circle of friends and family is they already know and trust you. They're going to give you a shot to help them out.
Facebook Groups
Between Facebook Marketplace and local groups, you'll easily find people needing odd jobs completed.
It's better than Craigslist because you have access to a person's identity, which provides a little more safety.
It's also a pretty good resource for finding items to flip.
When you're searching for groups, be sure to target the active groups with postings every week or day.
Once you find a job you think you can handle, just reach out and strike up a conversation!
Real Jobs That Pay Under The Table
Below are some of the best under the table jobs you can get started with right away for earning extra income.
Cooking & Cleaning
Raise your hand if you like a clean house. ?
Raise your hand if you like cleaning houses.
Go ahead.
Nobody?
Yeah, that's the case for a lot of people. Hardly anybody likes to clean their house. Especially young professionals with extra income to spare.
That's why cleaning and maid services are perfect under the table jobs.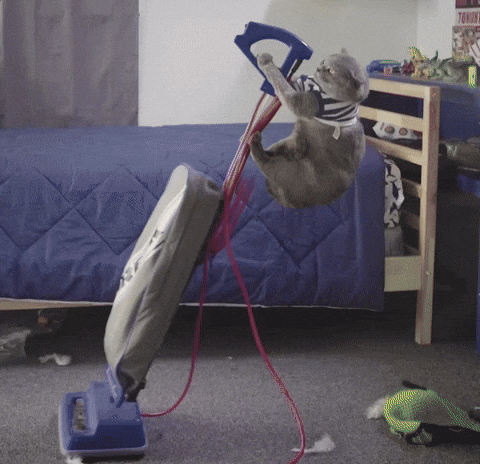 Babysitting
Probably one of the most common under the table jobs around. If you're good with kids then look no further than babysitting as a side hustle.
Parents looking for date nights will always need babysitters.
You could easily make between $10-$20/hr for the time you spend babysitting. And it's all going to be paid in cash.
Tutor
This is a great job for college students. If you have a specific topic you seem to excel at, then becoming a tutor will easily make you quick cash.
For example, I had a friend who loved math and was studying to get his degree in aerospace engineering. He put out the word to local parents and the undergrads that he was tutoring, and was able to make $1,500/week quickly.
Parents are always looking for ways to give their children competitive advantages. It also doesn't need to be formal topics like math or english either. You can teach music, reading, cooking, theater, martial arts, and beyond.
Baking
Instagram is full of people starting little baking businesses. And why not? Everyone loves a fresh and warm chocolate chip cookie.
If you're good with the oven, then consider this as a legit under the table job. It could even become a full time business if you get good at advertising.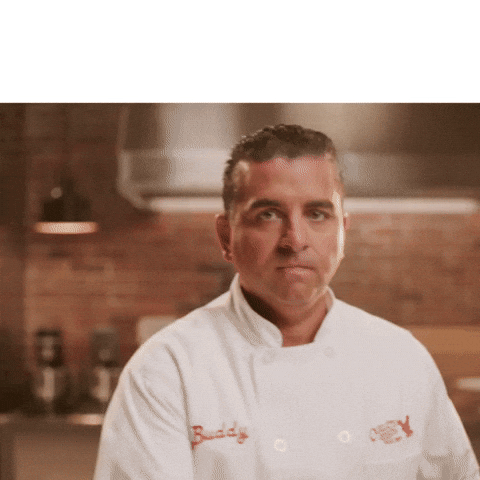 Handyman Work
Do you know how to lay drywall or fix fences?
Maybe you're good with landscaping?
Either way, people these days are always looking for cheap labor to help them with their home improvement.
Go to Facebook groups and just look for yourself. You'll find loads of requests for handyman work.
There are jobs like:
Fixing fences
Pulling Weeds
Trimming Trees
Fixing sinks
Unclogging drains
And much more
Lawn Mowing
Speaking of lawn work. People sleep on lawn mowing as a great under the table job. When's the last time you paid with a credit card for a fully mowed lawn?
Didn't think so.
All that's necessary is equipment, a vehicle, and a little marketing to get your name out there.
Who knows, maybe you'll get good enough to turn your side hustle into a legit business!
House Sitting
As a house sitter, you'll need to make sure your clients house doesn't get damaged or robbed.
The last thing someone wants when coming back from vacation is to find their house broken into and everything stolen. With the rise of Facebook and Instagram it's easier than ever to find out if people are gone for an extended period of time.
Keeping the lights on and watching a little TV is a good way to deter robbers.
Dog Walker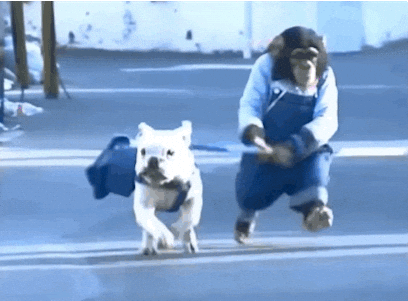 Apps like Rover have taken off as a staple for the gig economy.
The problem with Rover?
All your money is tracked and reported.
That's why you should market yourself as a dog walker without relying on the middle man. People have busy lives, and as we're getting back into the office the pets are going to feel lonely now.
There's already been an uptick in the number of people using apps like Rover to help keep their pets active and healthy.
Another reason why this job is great?
People take vacations, and putting the pet in a kennel can get expensive quickly. That's why people prefer to leave their dog at home (where it's most comfortable) and get a dog walker.
You can easily make $20-$40 per walk.
Pet Grooming
Want to take your dog side hustle to the next level?
Provide grooming services. You can even make it mobile and either travel to the clients house, or have a van decked out with all the necessary equipment to get the job done.
Granted you'll be competing with professional's with much more experience, but that doesn't mean you can't help with trimming nails.
Sign Flipper
Start your favorite playlist and start jamming while flipping signs. This has been a way for people to earn money for decades and it's not going anywhere soon.
Small business owners believe in any form of advertising, and having a walking billboard is another way to get their name and brand out to the public.
There's even professional training for sign flippers…
Snow Removal
I live in Austin, TX. We just had the craziest winter weather on record. It snowed more than 5 inches overnight.
Our neighborhood paid good money to get it removed. I can only imagine the kind of cash you can make in an area that snows constantly.
It's just like lawn mowing, but colder!
Painting
Fences, sheds, houses, and beyond. People need their stuff painted, and they don't want to do it.
That's where you can come in and save the day.
There's a reason the saying goes: "it's as fun as watching paint dry."
If you don't mind getting your clothes dirty, and putting in a little elbow grease, then painting can be a great under the table job.
Music
Bands that play at venues like dive bars or restaurants are getting paid in cash. Not only are they getting paid in cash by the business owner, but they're getting cash tips too.
That makes it fantastic under the table job. If you play an instrument well, you'll make money. Even if you're just playing on the streets for tips.
You can make well over $300 per night for playing a couple hours, plus you get free drinks.
Sounds like a win-win to me!
Photography
If you own a good camera, you can quickly make money. People are always looking for ways to cut costs for their events. Photography is typically one of those ways.
Want to make even more money as a photographer? Add "wedding" to your name.
Don't get it twisted though. The competition is pretty fierce. You'll be going up against a lot of people with just as good, if not better, cameras than you do.
If you're looking to make photography a skill, and you want to get paid learning, then this is the best under the table job around.
You can potentially get paid for your photos too!
Pros & Cons Of Under The Table Jobs
As you can probably tell, a lot of the under the table jobs are going to be manual labor work.
That's not a bad thing. In fact, trade skills is one of the highest income skills right now.
But as with everything, you need to weigh the opportunity cost.
Here's some pros and cons to working under the table jobs:
Pros
You can find work quickly
You get paid in cash immediately upon completion
No taxes
No labor restrictions
Great side hustles
Cons
Unverified employment (you'll have a gap on your resume)
Serious risk of getting audited by IRS
Clients might not pay you and you can't fight back legally
You're always hunting for new clients
No benefits or unemployment
Can't claim tax deductions
If you're working 10-20 hours a week doing these under the table jobs, you're probably not going to get into trouble, although you can't claim tax deductions for the expenses you incur doing the work.
Executive Summary: Under The Table Jobs
Hopefully this guide gave you some ideas for getting quick cash.
If you're interested, read my guide on the best side hustles you can start right now. It's full of other really useful ideas to get you started on your journey to financial freedom.
If you have any questions, leave a comment or reach out!