In high school I always heard college was supposed to be "the best time of your life."
"You're gonna love it! You have freedom, friends, sun, and the whole world ahead of you." That was all I heard as a senior.
Needless to say, I was pretty hyped.
For me though, college was a horror story.
My first attempt at college started at the University of Central Florida with the intention of playing baseball. I broke my wrist 2 weeks into my semester which put me in a cast for over 9 months (and ended my career, full stop).
STRIKE 1
I quickly sank into a pretty deep depression. I had no purpose, a cast on my arm, was drinking WAY too much, and was barely able to muster a C+ in any of my classes.
STRIKE 2
To make matters worse, I had absolutely no job or income, and I was taking on student loan debt just to stay in school.
So, I took a long hard look at myself and decided to improve myself. I got a job as a valet to help pay the bills.
Soon after, I met my best friend Nick, and we started an app called Pledgeasy.
We dedicated everything to building that app. In fact, I worked everyday for a month straight and saved over $5,000 in order to help hire a developer to build V1 of the product.
And it actually took off!
We got to about 10,000 downloads, and that's when things started going south quickly.
Expenses started mounting, the app didn't work, and we were out of money with no investors in sight. Nobody wanted to touch the app because of the privacy implications.
And to make matters worse, we quickly got competition that was better.
So with heavy hearts, we decided to close shop.
STRIKE 3 — YOU'RE OUT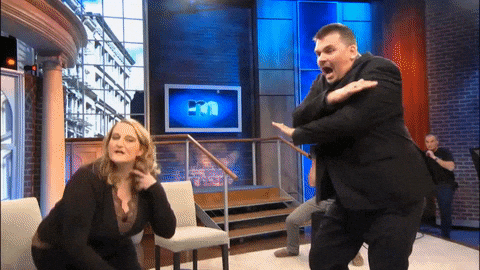 Not a week or two later after we decided to shut down the app, I got a letter from UCF that said, "We're sorry to inform you, but you've failed out of UCF and will be unable to return next semester."
About a week after that letter, I got another one from my student loan company that basically said, "We don't care what happened or why you're not finishing school, you still owe us money and it's coming due soon."
I had nothing.
In fact, I had less than nothing. I was deeply in debt, with no college degree, no job prospects or really any skills.
Needless to say, I hit rock bottom. I think this perfectly sums up my reaction…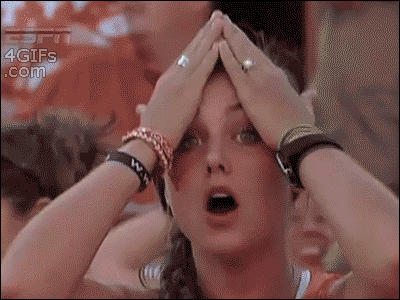 Why am I telling you this?
Because I learned how to make money in college, by myself, the hard way. I literally tried EVERY avenue to make money while in school.
And I succeeded.
In fact, after that letter I immediately started looking online about "ways to make money in college" and I found out about freelancing, investing, and what was becoming the gig economy.
I got so good at freelancing that I was able to get into college (a second time), graduate with a decent GPA, make at least $3,000-$4,000/month with my side hustle, AND get hired at a rockstar tech startup because of my freelance experience.
If your goal is to make money, gain real world experience, and prove to the world you can become successful, then keep reading.
I've listed 93+ ideas you can take to start earning serious cash right now while in college.
This post is dense, but I promise you there's an idea here which can be worth THOUSANDS to you if you take making money seriously.
With that said…
Let's get started.
Freelance Ideas To Make Money In College
I'm a HUGE fan of freelancing while in college. I personally think it's one of the best decisions you can make related to earning money while in school.
You'll never need to commute.
You get real world sales experience handling prospects and their objections.
You'll gain massive exposure to really interesting brands.
And best of all??
I never heard: "You don't have enough years of experience to perform this job."
Clients only want to hear one thing when you speak with them: "I'll solve your problem, quickly."
Here are some of the best ideas you can do as a freelancer while in college…
Copywriting
This is THE BEST side hustle as a beginner. Hands down copywriting is the most transferable skill you'll ever learn.
What's even better is you can actually get paid to learn copywriting when you're beginning, and then you can jump into creating your own product when you get good enough.
Copywriting is the process of persuading a reader to take action. Sounds simple, but it's bloody hard.
I have an entire post on how to learn copywriting. Check it out to learn more!
Digital Marketing
My personal favorite side hustle! Digital marketing means you're helping companies and brands reach an audience through online channels. Here are a couple examples of digital marketing tasks:
Email marketing
Lead generation
Marketing automation
SEO
SEM
Pay Per Click
Content marketing
Social media marketing
There's a good deal more to the mix, but those are the basic functions. I personally love this side hustle because it's one of the most valuable skills in the world right now. If you can actually help people grow their business or brand, you'll quickly become a very wealthy person!
Back-End Development
With back-end development you're mainly focused on database level operations. Usually it involves software like SQL where you can retrieve data from the server side.
Back-end development usually involves database development, where you'll help IT professionals create company infrastructure.
It's a really great side hustle, especially if you work within databases full time.
Front-End Web Development
Front-end development is the process of creating user interfaces with HTML, CSS, and Javascript. Typically front-end development is what you see day to day with websites.
This is one of the easier coding languages to learn and it pays very well as a side hustle.
Content Writing
Blogs, articles, ebooks, whitepapers, and much more. That's what content writing is all about!
I personally love content writing as a second source of income. In fact, I've written a number of blog posts detailing out why you should consider it as a second source of income.
You'll have super interesting projects to work on, and you can complete them in your own time. Expect to spend time researching, writing, editing, and proofreading your work.
The best part is a lot of people will see your content and you can charge upwards of $500 per post!
Creative Writing
If you enjoy reading fiction then you should consider writing it. Creative writing is the process of writing storylines for readers. It doesn't have to be books either. You can write scripts, web content, animation video content, and beyond.
Translation
Being a translator is a really interesting side hustle. You can do it all online, with the goal of translating words and meanings from one language to another. People who don't speak the language won't understand the nuances needed for a correct translation.
There are many options for this:
Legal translation – taking legal texts and translating from one language to another.
Medical translation – taking medical documents and translating from one language to another.
Technical translation – translating technical textbooks from one language to another.
The work can be very fulfilling and you'll get paid handsomely for it. Plus, you can do it in your offtime after work.
Transcription
Convert audio and video data into text for users to read. There are multiple kinds of transcription types which include medical, legal, and general transcription. It's very popular because of the rise of video caption requirements on Facebook!
Bookkeeping
People like to think bookkeeping is the same as being an accountant. In fact, they're two completely different functions within the finance world.
The definition of a bookkeeper is: "a person whose job is to keep records of the financial affairs of a business."
Yes, technically, there's overlap within the two functions. However, bookkeeping is just a part of the accounting role, and doesn't involve giving any advice to the business owner or finance team.
What makes this so unique though is you're actually able to handle multiple clients with your bookkeeping business, making it a legit side hustle.
You'll basically be required to handle much of the admin related work.
Here are some key responsibilities:
Recording sales
Creating financial reports for leadership
Logging receipts for expenses
Managing employee payroll
Helping with accounts receivables and payables
Posting financial records into client software
As a bookkeeper, you're the person responsible for making sure invoices get paid on time.
The best part?
It typically doesn't require formal education. In fact, you can do this role with a high school degree.
That's why it's a perfect freelance gig for students going after finance degrees who also want to make a little money on the side.
Graphic Design
One of my personal favorites as a side hustle. You'll be tasked with creating all the visual media a company needs to really make a splash in the marketplace. Graphic design incorporates the following aspects:
Illustration
Image Editing
Motion Graphic Design
Presentation design
If you're artistic and want to make a little extra money on the side, consider graphic design.
Data Entry
Help companies by entering data into a computer system that can't be automated. Data keeps a company alive, but if the data isn't properly processed then no business decisions can be made.
It requires a high level of detailed focus to be good at this side hustle.
Online Research
You can provide data mining or data scraping using search engines to collect relevant info online. Many business owners don't have the time to perform online research, so they like to outsource it to people with a better skill set who can perform the job quickly and efficiently.
Order Processing
When orders come into shopify stores online, someone needs to handle the administration task of selecting, packing, and shipping the items to the customer. You would be tasked with this job, and it makes for a solid side hustle.
Project Management
One of my personal favorite side hustles. With project management you'll be asked to keep projects moving forward. It involves managing the process of resources, tasks, and other admin related work to ensure a project gets completed.
Virtual Assistance
One of the most sought after side hustles on the internet. Virtual assistance is where you provide administrative help to clients remotely. You'll be tasked with performing many functions of an executive assistant, but you can do it part time. It's a perfect side hustle for those who are organized and detail oriented.
Customer Service
When customers have questions or problems about the product or service, a customer service member is there to provide assistance and answer any questions. You'll get the opportunity to help people with a number of problems, and you'll learn about a lot of cool products along the way.
Technical Support
Support consumers with their technical problems. A good example is my Macbook was restarting without any explanation. I got on the phone with an Apple genius (technical support) and they fixed it right away. It's great as a part time gig.
2D & 3D Animation
Animation has the ability to capture the public's imagination in a way no other form of media can. You'll be tasked with creating entire landscapes, characters, storyboards and beyond. You can create in either 2D or 3D space depending on your skill set.
Audio Editing / Post-Production
Editing and mixing audio for music, videos, and other forms of audio media. You'll be a mix-master and you can clip the audio with a variety of editing software.
Cartoonist
This is great for whiteboard animation videos! As a cartoonist you'll be tasked with creating cartoons for individuals or companies. The activities involve sketching and drawing cartoons.
Scriptwriting
Write scripts for many kinds of media. If you can tell a story, you're needed. Help video games, movies, and even businesses produce amazing video content with deep and intriguing plots.
Social Media Strategy
Social media is the future of marketing. As a social media strategist you'll be asked to plan and execute for a brand's social media. Are you good with memes? Should you use Facebook or Twitter? These are all questions you'll answer as a strategist.
Videographer
Much like a photographer, a videographer is tasked with creating professional video footage for clients. The footage is typically used for marketing campaigns with the goal of creating audiences for brands.
As a videographer you'll be tasked with additional responsibilities like:
Video editing (post production editing of footage)
Video production (actually creating the content via shooting the video)
Voice Talent
Voice talent are persons who perform voice-overs for radio, television, films, or presentations.
Business Development
Help organizations get more business and secure more deals! As a business development consultant you'll pursue strategic growth opportunities. Best part, you can do it part time in the evenings or during low times at work.
Community Management
Community management involves advocating for a brand on any platform that customers may be found, and acting as a bridge between the brand and consumers.
Content Strategy
Brands constantly need help with their content strategy. With content strategy you'll be asked to help consult brands on what kind of content is necessary to grow their marketing efforts. You'll perform actions like planning, developing, and managing all the content within the organization.
Marketing Strategy
Design a marketing plan for businesses to sell more products or services. You can be a consultant for many different brands and if you have the skill set you'll make great money with this side hustle.
Market Research
Market research focuses on gathering and processing information related to consumer trends. It helps fuel the marketing strategy and execution.
Search Engine Optimization
Search engine optimization is the discipline of increasing traffic to a website from organic search engine results.
Telemarketing
You can sell millions of dollars worth of products or services by getting on the phone and reaching out to prospects.
Telemarketing is the process of connecting with prospective clients. The goal could be to book a meeting, or to sell them a service. Either way you'll be tasked with making phone calls with the goal of creating brand exposure.
Language Tutoring
Help students learn how to speak a different language. It's a fantastic side hustle for those with the unique skill set of being multilingual.
Often people try to use apps like Duolingo to help them in the beginning, but they quickly learn it's more efficient to get a live tutor who can provide them with expert guidance.
That could be you!
UX/UI Design
User experience and user interface design is the process of building software and other applications with easy flow and understanding. You help make the web and its applications easy to use.
Business Writing
Communication is the most important factor for successful c-suite executives. As a business writer, you'll be asked to focus on proposals, reports, PR statements, and other business communication.
You'll most likely be tasked with writing to external audiences, although often writing to internal audiences will be necessary. If a large corporation is firing 10,000 employees, you can be sure they're going to hire a business writing expert to soften the blow for the employees.
Editing & Proofreading
You can get paid to read and critique writing. Seriously.
With editing and proofreading, you'll help writers make changes to their writing to improve the quality of the content. Editing is the critique side, while proofreading finds and corrects grammatical errors.
Ghostwriting
You know all those books celebrities write? Yea, they used a ghostwriter. That's when a person will hire you to create articles, books, and other content for them without you getting credit.
In school they always taught you plagiarism was the worst sin you could commit. I guess in the real world as long as you pay enough it doesn't matter.
Technical Writing
You'll be tasked with helping people create documentation and standard operating procedures for their products.
Not many people are willing to take the time to write manuals, which is why you should seriously consider it.
Gig Economy Ideas To Make Money In College
Uber/Lyft
Uber & Lyft are basically the original "gig economy" companies.
I'm sure you've probably either heard of them or used them by now. They allow regular people to leverage their cars to become taxi drivers and monetize their car in new and creative ways.
And it can make bank. There are many stories of people making well over $4,000/month (after expenses and everything) driving for Uber. Especially during peak traffic time.
If you want to work evenings or weekends, and you have a new(ish) car, consider Uber or Lyft.
Walking Dogs (Rover)
Dog lovers unite (on Rover)!
Rover is a tech company with the goal of connecting pet owners with pet sitters. It was founded in the early 2010's and has grown tremendously over the past decade.
In fact, they have over 200,000 dog sitters on the site and help provide needed services like:
Pet sitting
Dog walking
House sitting
Drop in visits
Dog boarding or daycare
It's not only limited to dogs either! You can also go and feed cats if the owner is away for an extended period of time.
PostMates
People crave convenience, and after one experience with Postmates, they're hooked.
Postmates allows couriers to deliver products to clients. It's unique because there was nothing for short package deliveries before Postmates. You used to be required to ship your items via FedEx or DHL which was expensive.
Now, you can become a freelance delivery person and work on your own time. Whether it's restaurant orders or personal items at Walmart.
The beauty of PostMates is you don't need a car. You can use a bike, Vespa, or your standard vehicle to get around town and deliver for people.
Not only can you get exercise, but you can get paid to do it!
Mystery Shopping
Retail business owners need to know what their customer experience is like with their employees. That's why they'll pay mystery shoppers to give unfiltered feedback about their experience.
Almost always you'll get paid for the shopping experience, plus it helps you get out of the house for a bit.
Babysitting
Right now in America, 58% of all parents in the U.S. are dual income. This means they work full time jobs and need the flexibility for their children. Additionally, 23% of parents are single.
A good babysitter is invaluable and you will be paid handsomely for help from people they can trust.
You can do babysitting in the evenings when the parents want a date night. There are also sites like Care.com where you can have clients come to you.
It only costs $20/month for the service, but you have a much higher likelihood of getting work if you're vetted through this service.
Cleaning houses
This is another tried and true method to earning side income. On the weekends you can drive around to clients' houses to tidy up their place, clean the dishes, and provide an overall level of sparkle and shine to their homes.
Personal Shopping
Life gets busy, fast. People with money are always looking for ways to make their lives more efficient. As a personal shopper, you help people save time.
There are loads of different apps available to help you on your personal shopping hustle. For example, Instacart or Shipt allows you the option to do either the full service shop and delivery, or to just pick out the items at a store for the customer to pick up.
You can also hang up flyers around your town to help run personal errands for people. Although that's going to be a little more difficult.
Taskrabbit
This is the perfect solution for those who want extra income based on handyman skills or talents.
Taskrabbit will match freelance contractors with local community clients who need labor completed in or around their home. These tasks can range from relatively simple work like moving boxes, to more complex work like cleaning gutters and assembling furniture.
They only have about 150,000 taskers (for the whole country!) which means there's a lot of opportunity still to make serious side income.
If you're good with your hands, give it a try!
Movie Extra
You probably won't become the next A-List celebrity, but it doesn't mean you can't earn a little extra cash.
In fact, movie production has moved away from New York and L.A. into a variety of other towns like Atlanta, Charleston, and even Wilmington, North Carolina.
You'll typically earn minimum wage, but who knows, maybe you'll rub elbows with some big players!
Housesit
Often people consider housesitting to be a once in a blue-moon activity. That's not necessarily true, especially with tools like House Sit Match or Nomador where you can get vetted as a professional house sitter.
It was mainly used for digital nomads who wanted to earn a little extra cash while they travel, but it's quickly turned into a solid gig for people looking to expand their horizons at different localities.
You can easily make between $200-$400/week working with these companies!
Notary
In order to sign legal documents you have to get them authorized by a certified notary. They're people who oversee signatures to ensure it's a qualified person signing.
The certification is surprisingly cheap (only $100) and you'll be able to notarize documents in your state.
You'll often be called to travel where the contracts are being signed, but the pay can often be worth the travel.
Landscaping
Wealthy people like to have nice lawns. They're also more than happy to pay someone to trim their grass for them.
Take advantage of this. There are a lot of people willing to pay good money to have someone come in and provide a valuable service.
You'll be doing things like:
Trimming bushes
Edging corners
Mowing
Cleaning gutters
Raking leaves
Fertilizing grass
Weeding
Planting trees
You don't need a large upfront capital to get started either. Get started with the tools you have in place right now, and purchase better ones as you gain more clients.
I mowed yards every weekend when I was younger to help pay for my baseball tournaments. It's definitely doable as a part time gig.
Baking
Do you love making people smile from your pastries? Start baking and create a service online for cookies, cupcakes, cakes, and other sweet treats.
Start local within your community, create an Instagram page, and grow from there.
You don't need to have a brick and mortar business to be known as the best bakery in town!
Pool Cleaning
Pools are expensive (and a downright hassle) to own. I should know, I had to clean my parents pool every week.
You have to constantly add chlorine, scrub the floor and side walls, clean the filter, and balance the pH levels. All in 90+ degree heat.
Yea, headache inducing…
If you're especially lazy you'll get massive algae growth which can ruin your filters and cause you to sink thousands of dollars into your pool.
That's why a pool cleaning business is such a perfect way to make extra money.
You can do it in evenings or weekends, you only need to clean pools once a week max, and you can get paid great money for little time investment.
If you're an aspiring entrepreneur, and you want a very simple business to run with low barriers to entry, cleaning pools is the jam.
Knife Sharpening
Chegs, haircutters, butchers, and tree trimmers. What do they all have in common?
They all use blades everyday!
And they need to keep those blades sharp. Which is where you can help with a knife sharpening business.
Not only will you make a little extra money (one reader has made over $1,500/month from his knife sharpening business!), but you'll be helping save the planet from unnecessary waste too.
Instead of getting rid of the knife, professionals can come in and save the blade from needing to be tossed. This saves the owners a ton of money which they'll happily pay you for.
Alterations / Tailoring
Do you have sewing skills? You're needed!
Rates for suit and pants alterations are not transparent. You have a prime opportunity to capture some of the market by putting yourself out there for business.
Go on Facebook groups, put up flyers, and run a couple advertisements. You'll get business quickly!
Carpet Cleaning
Have you ever seen a carpet after a dog or cat lived in the unit? Disgusting.
And regular vacuuming will not get the dirt, hair, and other gunk out. You need a professional.
And lucky for those owners, you're available to help!
Carpet cleaning is a low cost business to start. You can do both residential units, or commercial properties where you put them on a contract for every 6-12 months.
On the weekends you can go to these units and complete the work. All while working a full time job.
Pressure Washing
Starting a pressure washing business is a fantastic option for new entrepreneurs or those looking to start a side hustle.
The barrier to entry is relatively low, profit margins are solid, and the work can be quickly mastered given enough time.
If you're already employed with your 9 to 5, you can do this on the weekends without burning too much time either.
People have often reported they can make $100/hr with their pressure washing business.
Just be sure to only do driveways and other concrete areas. You don't want to mess up siding with your spray nozzle.
Iphone Repair
I crack my screen at least 2 times a year. I always hit up a friend of mine who knows how to fix screens, and does so on a regular basis when not working in his day job.
In fact, he makes over $3,000/month helping people fix their damaged screens with his iPhone repair business.
All you need is the proper tool set, and to spend a little time watching YouTube videos to get the hang of it.
Watch Repair
Watches are constantly getting scuffed and scratched from day to day work.
With a couple YouTube videos you can learn how to fix them quickly and cheaply. Then you can charge a great margin for the work provided.
Get paid to go on dates
Sounds strange right? But it's true.
The creater of whatsyourprice.com will allow you to get paid for going on dates with a member of the opposite sex.
Obviously, you need to be careful, but if you're a female it never hurts to have options!
Event DJ
This might not be as true post-COVID, but as things begin to normalize you'll find people need DJ's for their events.
Whether it's a wedding, houseparty, or just a BBQ. People want quality music to drive a good time at their event.
Woodworking
So, you're pretty good at making handcrafted woodwork? If that's the case, let's turn it into a solid income stream!
This hobby is one you can quickly turn into a profitable side hustle without much effort (outside of creating the woodwork items).
Home inspection
People will always need a place to live. Shelter is a base level need within our system.
They also need the home to be up to living standard and code. That's where a home inspector comes in. You can set up a solid side hustle by inspecting homes which are about to be closed on by real estate investors.
Granted, you'll need to get your certification, but it's a very manageable task to achieve.
Sign flipping
Businesses are always looking for ways to help market their services or products. Sign flipping, while slightly embarrassing, is an effective way to grab drivers attention.
You can put yourself on the street corner, pop in your favorite playlist (or audiobook!), and start jamming away.
Laundry service
Full transparency, I hate doing laundry. I'm not the only one either.
It's the number 2 most hated chore behind dishes! Yelp has even mentioned they've seen a spike in the number of people outsourcing their laundry. Which is crazy considering COVID!
Mobile Oil Change
If you're comfortable around cars you might want to consider helping people with their oil changes. You'll bring the supplies to them, and even complete the work to make sure their car is performing in top shape.
I've used one before and I found it helpful, especially when I was in a pinch.
Modeling
Are you good looking?
Like really, really, ridiculously good looking?
Then try out modeling in your spare time. You can get paid an hourly fee and if you get good enough you can work out royalty fees for your photograph!
Party Planning
If you're organized and enjoy social functions, this side hustle is for you. Event planning is both an exciting and profitable business for many people.
Obviously, you need to have an eye for design and organization skills, but as long as you stay determined you'll make a really good income from this side hustle.
Photography
Are you constantly framing your surroundings?
Do you have an eye for what makes a good picture?
Does everyone come to you for photography help?
Yoga Teacher
Yoga can be a rewarding practice for those who only observe the practice and for those who teach it too. In fact, it can be a lucrative side hustle for yoga instructors.
Often people will notice they're already spending most of their evenings or weekends doing yoga at a studio, and this will lead down the hole of learning how to become a teacher.
If you have a passion for yoga, and you want to build a community around it, consider teaching yoga to your local community.
Window Cleaning
It's exactly what you think it is. Cleaning windows as a way to earn extra income. It can be from residential to commercial properties, especially high rises, but the windows need to be cleaned one way or another.
There's a lot of pros and cons to this business. It's one of the oldest side hustles around, but that doesn't mean the well has dried up yet!
Pet Waste Removal
People are lazy. And that's a good thing!
If you're looking for a lucrative side gig, homeowners are increasingly asking others to help pick up the dirty poop in their yard.
Often the homeowners will have multiple pets who leave landmines in the backyard. You can easily charge $15/month to go in and pick up the poop twice a month.
Someone has to do the dirty work!
Stage Houses
Real estate agents know a perfect house sells. In fact, they'll go so far as to purchase cardboard TV's so it looks like the house has a flatscreen!
There's a saying I really enjoy: "Perception is reality."
That's why staging houses is a great opportunity for a legit side hustle.
Focus Groups
Are you interested in getting paid to give your opinion? That's what focus groups are all about.
Companies will hire you to provide insight into their new product or service. You'll get paid a flat rate, typically $50/100/hr for providing feedback.
Fly drones
Drones are the future!
Real estate agents and property inspectors need drones to look at hard to reach areas. If you have one you can easily rent it out, or you can just do the flying for these clients.
Personal training
With most people working 9-5 jobs, they typically have a hard time motivating themselves to hit the gym. This is particularly true since COVID. In fact, obesity has increase since COVID hit. (source)
That's why people are turning to personal trainers to help them get out of the rut.
Starting out is hard. Facebook is filled with old high school buddies who think they're going to get you ripped in 30 days. That doesn't mean it isn't doable though!
I'm going to assume you have the background in health and fitness to make this work. However, in the beginning, you'll want to build your client base slowly and methodically.
Start by reaching out to your inner circle to get beginning clients and testimonials. Then, work your way outward until you finally have people paying you between $8 to $15/hr.
At that point, you'll be able to really scale into a larger set of clients, or you can move online where you can do masterclasses for people.
Music Tutoring
Music is the soul's way of speaking to us. Without music, what kind of life would we have?
That's why if you love music, you should teach others too. You should also get paid doing it. Many parents want their children to know how to pay the piano or guitar, but they themselves don't know how. That's why they look to music instructors to provide guidance.
It's a fantastic part time hustle, and great networking opportunity!
Car Cleaning & Detailing
Car washing and cleaning is a tried and true way to earn extra income on the side. People are always looking for ways to make their life more efficient, and paying someone to keep their car clean is one of those ways.
This is great news for you. You can set up a mobile detailing service and go to nice neighborhoods where you'll wash and clean the car.
You don't need any certifications or degrees to get started. Just make sure you understand the basics of detailing, and you're good to go.
Your services should include:
Full Wash
Wax
Trunk Cleaning
Rim Cleaning
Scratch Removal
Carpet Shampoo
Leather Cleaning
Headlight Restoration
Put up ads on Facebook and Instagram, and let the money start rolling in!
Ticket Reselling
This is one of the oldest side hustles around. Doesn't mean it's going out of style anytime soon!
The process is pretty simple. Buy tickets at bulk for a cheap price, and sell them for a much higher price out on the streets.
Mechanical Turk
This is a fantastic way to complete very small jobs for companies who needed extra data entry help.
It's gotten much more competitive over the years, and automation has slowly creeped its way into exterminating a lot of these jobs. However, it's still a solid side hustle you can do in your spare time.
Turo (Rent Out Your Car)
Did you know you have a money making machine sitting right in your driveway? Yes, I mean your car!
It can be used for passive income thanks to Turo. Think of it like the Airbnb of car rental. Basically Turo will connect you with people who need a rental vehicle.
In fact, a buddy of mine recently bought a new Tesla model S and 2 months later he flew to Costa Rica for an extended vacation. During that time he rented out his vehicle and made $600 in net profit per month. That's including his payment and everything!
Granted, not every car will be a match for Turo, but if you've got a vehicle no more than 3 years old and in good shape, you should be on your path to passive income!
Entrepreneurial Ideas For Making Money In College
If you have a little extra cash (and time!) and you're looking for a way to really maximize your resources, consider these ideas.
They're going to be more difficult than the above because it's up to you for almost everything, and there's no real "training" for the ideas below. You have to wing it the best you can.
The good news?
If you hit even a double (baseball lingo…) with one of these ideas, you'll make money quickly!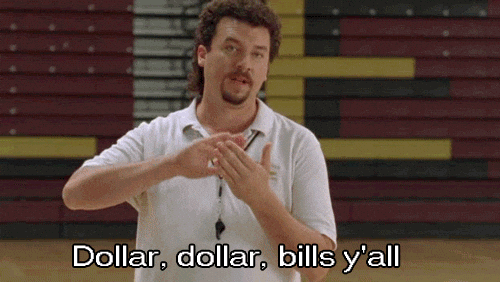 Create A Blog
If anyone tries to give you advice about blogging, and they say anything along the lines of, "It's easy, you just need to follow your passion", then they're full of it and you shouldn't listen to them.
I've been blogging for a little over 3 years now and I can tell you with certainty. Nobody wants to know what you ate for breakfast today.
Does that mean blogging is dead?
FAR FROM IT.
In fact, blogging is more alive than ever, and growing stronger every day. And it's an incredibly rewarding side hustle if you go after keywords and content people are actually searching for.
How do I know this?
Because I actually have a blog making money, and I know from trial and error how hard it is to get a blog to work.
Here's a quick snapshot…
I started this particular blog with the goal of learning how to blog, and I had no idea how life changing it would be.
It's been the most freeing experience knowing my income isn't tied to a single source now.
Obviously you're not guaranteed success with blogging. But I urge you to read this really interesting article "1000 true fans." You don't need millions of people to follow you to become financially independent. In fact, you really only need 1000 people willing to support you.
As a blogger, you'll only get out what you're willing to put in. Dedicate just 90 minutes per day to creating and growing your blog and I promise you'll be in a better position than where you are now.
Create A Course
You're qualified to teach someone how to improve a skill in this world. It doesn't really matter what you teach, but I guarantee you have skills other people would like to get.
Maybe you're a rockstar photographer and know angles better than anyone else, or you're good with tonality and you can teach people pitch inflection. It doesn't matter what you teach.
With an online course you're putting yourself out there to the market to determine who bites. Make sure you're providing value and there will be people who will take a chance on you.
Write An Ebook
Much like a course – writing an ebook is about getting the words to paper. There are a lot of stories during the kindle days where writers made 6 figures from writing horror stories and charging $2 per book sale.
Produce An Audiobook
Audiobooks and podcasts have steadily gone up since 2010. Almost every year there has been more listeners of audiobooks and podcasts.
I had a friend who was really into golf. He started a podcast with his buddies to talk about golf every week, and he's currently at over 1,000 listeners.
It might now sound like a lot, but he's already getting approached by sponsors, and he's landing really interesting interviews. Plus, he's getting opportunities to play at courses for free to rate them…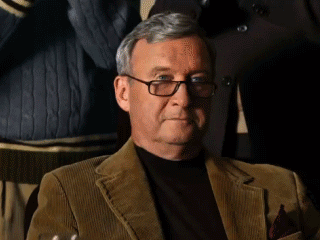 Capture just 1% of a billion dollar market and you're sitting pretty good!
Flip Furniture On Ebay Or Craigslist
Gary V talks about this all the time. Find items for sale on places like Offerup, or even garage sales, and then flip them for profit on listing sites like Ebay or Craigslist.
You never know what kind of treasures you'll find.
What makes this idea so valuable is you can flip literally anything, not just furniture. You can find old baseball cards, books, jewelry, and beyond.
Create YouTube Tutorials
There are countless stories of people making millions teaching others on Youtube how to do simple things like change their oil.
Do keyword research and find unique ways to position your content for maximum viewership. Then monetize and expand that side hustle from there.
Affiliate Marketing
This is another awesome side hustle, but you need copywriting skills to really get good at it. Affiliate marketing is best described as being a commission only sales person.
You attract visitors with high quality content, and then you send them to landing pages where they convert into customers for the products you're selling.
Instead of you having to jump through the hoops of fulfilling the order, you're just getting paid a commission from the company for producing sales for them.
It sounds easy, but it's very hard to master. There are literally hundreds of affiliate programs out there, and companies love them because it helps grow their bottom line without needing to spend on sales reps.
Sell On Etsy
Etsy is the market place for everything DIY. There are millions of products which are all homemade and typically custom.
Products like:
Drink Coasters
Notebooks
Planners
Book Sleeves
Business Cards
And much more
What's even better is you can get started immediately. I've heard many stories of people making serious money selling bedazzled masks during COVID.
Seriously.
Try it out as a side hustle.
Dropship
Dropshipping is the process of creating a storefront and selling a product you don't actually have. After you sell it on your site, you would then go directly to the original retailer and purchase it at a cheaper price point then what you sold it for.
I'm sure you've seen the Youtube ads out there talking about all these dropshipping success stories. What you need to pay attention to is you don't really control anything in the process except for the traffic generation.
There are a lot of courses on how to be successful with dropshipping, but those are the basics.
Amazon FBA
If you don't have a warehouse to hold products, you can use the Amazon FBA service as a way to scale your product business. Amazon will handle your items for you while helping take care of returns and other shipping functions.
Basically this means all your storage issues can be solved, leaving you more time to focus on getting more sales.
On Demand T-Shirts
If you're funny and can think of great designs for t-shirts then this side hustle is perfect for you.
You can throw up a shopify site in a matter of minutes, and then link up Printify who will do all the hard work of creating the t-shirts for you. All you need to do is make the designs and away you go!
Podcasting
I had a colleague of mine who was an avid golfer. Let's just say he was basically 1 level away from being a scratch golfer.
He started a podcast talking about the golf world, and he's met a series of celebrities along the way. Not to mention a number of sponsorship contracts.
Build Niche Websites
Pick a niche within the following:
Health
Wealth
Relationships
(maybe hobbies as a 4th)
Then create a website dedicated to this niche. You could create a blog, ecommerce store, news site, or whatever. But stick with those niche's and you'll find the riches.
Flipping Websites
I LOVE this side hustle. It's right up there with copywriting.
I've done this a number of times and it's proven really profitable for me. Because of my blogging background, I've learned some quick tricks and ways of scaling blogs without too much investment.
You can find websites on Flippa or Empire Builders. It's a lot like real estate flipping, only online with digital real estate.
Sell Advertising Space
This is an extra I wanted to throw in from personal experience.
I've already mentioned how I was pretty hungry for money when I was in college, but I didn't want to become a valet again because it felt like cheating myself.
So one day I got the idea from an advertising forum that local businesses were desperate for creative ways to get their brand to millennial consumers.
This sparked the idea for "Kickoff Koozies" where I would go to local businesses in my area before the football season, and pitch them on putting their brand on these koozies I was going to make and deliver to students during tailgate.
The business would like it because if the student brought the koozie in after the tailgate they would get a discount.
And it actually worked…
In fact, I made a little over $8,000 in two weeks from pounding the pavement with this offer.
Feel free to take the idea and spin it in a unique way when game day comes back!
Executive Summary: Make Money In College The Right Way
I hope this guide has provided you with a good starting point for making money in college.
You don't need a job working at Jimmy Johns to make money. You can do it on your own time, on your own rules, as your own boss.
The most important thing is to TAKE ACTION right now. Seriously. Pick one, and take action on implementing it ASAP.
If you do and fail, you get a lesson on what didn't work, but if you do and succeed…
Leave a comment if you have any questions!