Being broke sucks.
Being broke in college sucks even more.
I hated knowing I had to say "no" to fun events and trips because I couldn't afford to go. Even worse, I hated having to take on student loan debt to try and make my way through college.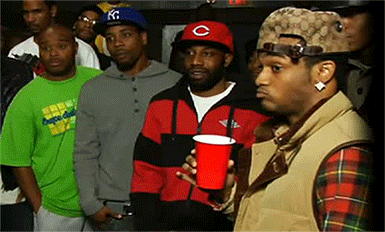 It wasn't until my second attempt at college (that was a wild story…) that I got my act together and built a side gig to help me make money without having to become a valet again.
If you're going to school full time, you're busy learning basically all day. It's a lot like having a full time job. The only time available to you is free time between classes, and in the evening when school is done.
That's why I've curated these side hustles for college students. I listed the best ideas possible to help you make at least $2,000 a month on your own terms.
The bad news?
You're inexperienced which means you have to start from scratch. You have time, but no real capital (at least that's my assumption if you're reading this blog).
The good news?
All of the ideas I've listed allow you to get started for basically nothing. You can start right now with what you have, and grow it very quickly with a little elbow grease.
The best news?
I swear, hand on the bible, that if you devote time to building a working business while in college, you will be lightyears ahead of your peers when you exit school.
Those same peers who spent time partying are going to enter the corporate world with no "real" skills or systems in place to make them money.
They'll have to build it from scratch while working a full time job, which is WAY harder than while in college.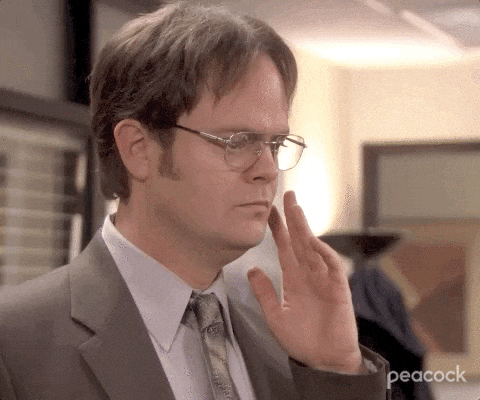 Your future self will thank you for the work you put in now!!
If you're interested in diving deeper, here's my full list of the best side hustles (over 150+ ideas to help you get started!).
Otherwise, let's dive in!
Best Online Side Hustles For College Students
Working online is the best.
You can do it from anywhere, even in class, and you don't have to spend any time commuting to a job location.
I've broken down the different side hustles into two different categories.
The reason why is most people probably want to build an online business. In the end, everything is basically moving online. Might as well not fight the current.
Here are the best online side hustles for college students.
Freelancing
Freelancing is such a fantastic way to earn money.
I personally believe the world is slowly shifting to this method of work forever. We're quickly turning into a world where everyone is basically an independent contractor bidding on projects.
If you're interested in learning more about this, go read the Sovereign Individual which will provide a little more clarity.
There is so much work available for freelancers. In fact, freelancers on Upwork earn more than $1 Billion per year in income. And it's growing every year.
Freelancing was how I got started making money online. I initially started with a transcription job which then turned into content writing, which turned into copywriting, and now I do SEO work.
It's the bee's knees.
These are the best freelance options for college students…
Freelance Writing
There are 3 main writing options I like the most:
Content Writing
Copywriting
Transcription
Content Writing
There's a saying in internet marketing that goes, "Content is King." For the longest time I really didn't understand this concept. I thought you could just create a few pieces of work and people would find you.
No.
Hell no.
We live in a world suffocating from content. There's so much available it's hard to get your brand noticed.
That's why the only way to be successful is to produce AS MUCH content as possible. In fact, every business basically needs to have a digital publishing portion if they want to make it in the age of the internet.
Why is this a good thing for you?
Because the content has to be created by someone!
And there's a lot of content to be created. Here are some examples:
Blog articles
White pages
Scripts (for videos, televisions, ect)
eBooks
Website content
Social media posts
Checklists
Email
Infographics
Case Studies
Podcasts
Quizzes
Newsletters
Product Descriptions
And so much more
Just think about it.
Every business is trying to get the attention of their customers. They're going to devote a lot of time and energy to creating these pieces of content, and most often you'll be so busy with work you wouldn't be able to handle it all by yourself.
Not only will you have a bunch of work, but the work is incredibly interesting.
If you're a budding entrepreneur, you can do all the content work for these businesses and then learn their business model.
Here's an example…
Let's say you do product descriptions for a beard oil company. While you're doing the product descriptions, you're going to learn about the beard oil industry. You'll also learn about how the website gets traffic, the ways to manufacture the beard oil, and the audience you're speaking to.
By the end of your gig, you're going to be incredibly knowledgeable about beard oil. Why not start a beard oil product, website, or blog yourself?
That's the true beauty of doing freelance work. You'll learn SO MUCH.
Copywriting
Copywriting is the art of getting people to take action with words.
I personally think it's the most transferable skill on the planet.
Plus, you can charge BIG MONEY for this work. Think, thousands of dollars for a sales letter, plus commission from the sales.
Why?
Because you're making the business money!
Sales is the lifeblood of an organization, you're basically their best sales person working day and night. You deserve to be rewarded for this work, especially if you make a bunch of money for the business.
Here are some examples of copywriting:
Facebook Ads
Squeeze pages
Instagram ads
Lead magnets
Sales pages
Product descriptions (it's a mix of content and copywriting)
Sales emails
Brochures
Press releases
Pitch decks
And much more
The best part of being a copywriter…
Work will be available forever. There are always businesses who need good copy to produce more sales.
If you're interested in learning more, here's a link to my article on how to become a copywriter.
Transcription
Transcription work is going through a good growth period thanks to video content. In fact, there are more than 1 Billion hours of video watched on YouTube alone.
That's a lot of content…
But even more than writing captions for videos is all the other work available for transcriptionists.
What is a transcriptionist?
You're the person who helps transcribe a written caption from an audio (or video) recording.
Have you seen closed captioning? That's transcription in action.
There are 3 main buckets of transcription work:
Legal: You transcribe recordings made by attorneys, paralegals, judges, or other legal professionals.
Medical: You transcribe voice-recorded medical reports provided by physicians, physician assistants, nurses, surgeons, and more.
General: You transcribe recordings made by the general community. A good example is podcast transcriptions!
You can easily make between $12-$18/hr doing transcription work!
Freelance Web Development
If writing isn't your thing, and you're more of a technical person, you should consider getting into web design.
So far in 2021, web designers have been the number 1 requested job on Upwork.
You can also easily earn between $15-$150/hr as a web developer.
There are essentially 3 major specialties of web development:
Frontend development – this is considered all the stuff a user interacts with. Think the navigation, position of images, etc.
Backend development – this is all the stuff running the website underneath the front end. Think servers, databases, etc.
Full-stack development – this is a mixture of the two.
I don't have a great deal of experience in this space because I choose the writing and marketing route, but it's a fantastic place to start if you're in college.
Freelance Digital Marketing
This is now my preferred side hustle. It's the most fun in my opinion because you're helping brands and companies reach new audiences.
Plus, you'll learn all the necessary skills to build and grow businesses predictably.
Digital marketing is just helping brands market online. There's a great deal of psychology and other things which matter, but that's the basic function.
Because of the shift in the digital landscape (thanks to iOS 14) online advertising is undergoing a complete market shift right now.
This is good news because with the constant change in technology, brands and businesses will be forced to keep high quality digital marketing professionals on payroll.
We're essentially the gatekeepers to the dark arts keeping the lights on…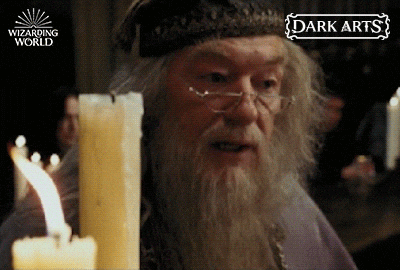 Here's a quick look at the different forms of digital marketing:
Email marketing
Lead generation
Marketing automation
SEO
SEM
Pay Per Click (Facebook & Google)
Social media marketing
My personal favorites are SEO & Pay Per Click…
SEO
Search engine optimization (SEO) is the art and science of getting web pages ranked on Google.
It's a science because Google's web crawler is just an algorithm that can be understood and utilized.
It's an art because nobody really knows Google's algorithm and it changes every single day.
The good news is SEO is rated as the number 2 most requested freelancing job on Upwork.
SEO produces a windfall of traffic if done correctly. Here's a quick look at a campaign I've been running for a site:
Business owners are willing to pay big $$$ for access to organic traffic!
Pay Per Click Advertising
This is the process of putting ads on Facebook and Google to get a response.
It's also called direct response advertising.
Have you ever seen a Facebook ad?
Yea, that's pay per click, and it drives massive revenue for companies.
Businesses love PPC because it allows them to scale very quickly. They can essentially purchase traffic to view their landing pages or advertisements.
It's the quick way to generate sales for the business, as opposed to SEO which can take a little longer.
Here's an example of what a Google ad looks like (although it's looks different now):
Freelance Graphic Design
Graphic design is all about creating a message with visuals and images. Think of graphic design as the flip side of the coin to copywriting.
Not only is your writing supposed to drive action, but your visuals and images need to play a pivotal role in influencing users.
In my opinion, not enough digital marketers really understand the importance of good graphic design. A color scheme can make or break a campaign…
There's a lot of work available for graphic design on the internet, not just with Upwork. You can also go to Fiverr and create gigs for clients to order.
A good example is we use Fiverr for YouTube thumbnail designs. It's a lot faster to pay $5 for a graphic made for you than for me to learn all the technology myself.
Graphic design involves the following:
Photoshop
Illustrator
Video editing
Presentation design
Motion graphic design
2D & 3D Animation
And much more
If you're a visual person, you'll like graphic design. You can typically earn anywhere from $15-$70/hr.
Freelance Bookkeeping
For you finance students out there, freelance bookkeeping is an awesome option to give you real world experience and access to c-suite executives.
The best part?
You don't need a college degree to become a bookkeeper.
That's because you're not giving any financial advice. You're only tasked with keeping records of the financial affairs of the business.
You main responsibilities will include:
Recording sales
Creating financial reports for leadership
Logging receipts for expenses
Managing employee payroll
Helping with accounts receivables and payables
Posting financial records into client software
If you like math, organizing data, and solving puzzles then you'll love bookkeeping.
As far as income, here's what people are normally charging on Upwork:
Hopefully this opens your eyes to the possibilities for bookkeeping!
Freelance Virtual Assistant
With the rise of solopreneurs or small team online businesses, freelance virtual assistants have become a sort of mandatory function for the executives and leaders.
You're going to be the first mate, the person responsible for keeping the ship up and running while the leaders focus on growing the brand.
It can be an incredibly rewarding journey and an awesome side hustle for those people with the following qualities:
Amazing organization skills
Project management
Time management
Strong communication skills (both written and oral)
Excellent typing skills
CRM knowledge
What makes it such a good opportunity for college students is the fact that you meet really interesting people.
You'll be spending a lot of your time with executives and entrepreneurs who can teach you in a more personalized manner.
Not only do you spend time with execs, but you'll make good money doing it too. Here's a quick pull from Upwork for freelance virtual assistants:
This is just a quick snapshot of what others are currently charging for their services, and it's all online.
It's the perfect gig for a student!
Those are the best freelance side hustles. I recommend you pick one and dive deep until you've got a portfolio of clients and know the subject well enough to expand your reach.
Niche Websites (Blogging)
I debated adding this as a list of the best side hustles because it's often overused and overhyped by other influencers in this space.
Does that mean blogging is dead?
No. Not even close.
In fact, blogging is more alive than ever before.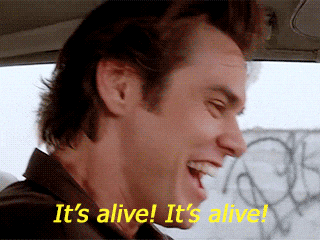 Here's a quick screengrab of an affiliate portal for a niche site I built about 3 years ago.
Trust me, if I can do it, so can you.
So…
What's the reason for my hesitation?
It takes time. Like, a lot of time.
Building niche websites or blogs isn't something you do in 2 months and then forget about it. You have to constantly create content and get links.
And best of all, Google takes months (usually a full year) to recognize a new domain as being an authority.
This is particularly true if you're on a budget trying to generate and monetize free traffic.
My best recommendation: create a blog WHILE doing a different side hustle.
There's no chance you'll make money quickly with a blog. Your main objective is to make money in 24 months.
The good news?
The money you make will be significant. Let's say you're a sophomore in college right now and you have a love for pets.
You can start a blog specifically about your favorite pet, the bearded dragon.
Side Note: don't laugh at this example, here's a quick screenshot of the google trends for bearded dragons…
Anyways…
Once you make the commitment to start, the first thing you'll want to do is keyword research. To add even more value, I've already done the topic cluster research for you!
Once you have a list of keywords you have to do 2 things to get noticed by Google:
Create Content
Build Links
Pretty soon – like about 6-8 months, Google will begin treating your website as an authority and will rank it for bearded dragon terms.
This is what you'll want to see…
Do you see my point though??
It took at least a year for the above site to begin getting love by Google, but once it did the site just exploded in growth.
That's the beauty of SEO in action!!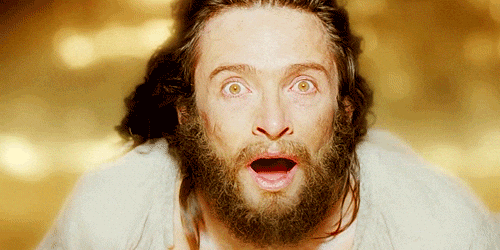 Best Offline Side Hustles For College Students
Maybe you're not someone who wants to do a side hustle from home or online.
That's perfectly fine.
To be honest, you'll probably find more opportunity in offline side gigs because most people won't have the courage to strike out on their own in this way.
If that's you, then keep reading because below includes the best side hustles that are offline.
Iphone & Watch Repair
Have you ever broken your phone or watch?
It's a pain to get them fixed.
Want to know a crazy fact? In America, a phone is broken every 2 seconds.
That's nuts!
Here's why cell phone repair is a good idea:
After Sales Support Sucks 
Most sellers (cough, cough, Apple…) make it pretty expensive to get your phone repaired. They want you to purchase a new phone.
That's why repair businesses are still doing very well in today's market, even considering all the open information on how to fix them.
This is especially true if your phone is out of warranty.
People Want Their Lost Data
Nobody backs up their phone, even though cloud storage is pretty cheap.
People are more than happy to pay for getting their phone repaired enough to grab old pictures.
This puts you in a good position, your client is emotional and willing to pay for you to solve their problem.
If you're interested in learning more, read this article on starting a cell phone repair business.
What about watches?
I've never done this, but I've heard amazing stories from people who used to resell watches on the side.
They would find old watches and basically refurbish them for profit.
A lot of pawn shops do this.
The only tricky part would be finding watches.
Here's a cool video if you want to see the process!
Taskrabbit
Do you have handyman skills?
Are you good at moving furniture, painting, or even cleaning gutters?
Then task rabbit is the perfect solution to make a little extra money.
If you're not familiar, Taskrabbit is a service designed to match independent contractors (you) with the community of people who need labor completed.
The tasks can range widely from moving boxes, to picking up groceries.
When I checked, there were only about 150,000 taskers in the country, which means plenty of room for growth for you!
Pool Cleaning
Sun, flexible schedule, getting done before 4pm, and only really needing to work on weekends. Plus, you get to be your own boss.
Sound too good to be true?
Nah, that's the life of the person who owns a pool cleaning company.
You'll be tasked with visiting clients at their home or business (think gyms, hotels, or apartments) and performing the following:
Sweep the pool thoroughly
Check all filters
Balance the chemicals
Maintain pumps and filters
Once you understand the chemistry of the pool, it's really not that difficult. Just make sure the pool isn't over chlorinated or overrun by algae.
Be warned though…
The business is cyclical, with busy times being the summer, and slower times being fall or spring (which fits perfectly with your school schedule!).
Check out this article about starting a pool cleaning business to learn more!
Executive Summary: Side Hustles For College Students
Now it's your turn. It's time to take action and make one of these side hustles a reality.
Like I mentioned, you don't need a bunch of capital to get these started, but you will need grit to follow through.
If you have any questions or comments, let me know in the comment section below!