As an engineer you probably like to take objects apart and put them together.
I've noticed that engineers use a method of thinking where they see everything as a system.
You're able to see structures not built yet, know how to design with constraints, and quickly understand tough math and analytical concepts.
That's why it's fun to write this article because I know you'll get the most out of it. Plus, I grew up around engineers who worked at NASA, and feel I need to give back to the people who helped me understand calculus well enough to get an Econ degree.
One thing I also noticed is you love to have side hustles.
Whenever speaking with my engineering buddies, I've always noticed they're doing side projects IF ONLY to learn new and interesting math concepts or ingrain engineering skills into their tool belt.
Some of these side projects turn out to be the next catchy product (like a fidget spinner or popsocket) or the next Honey app.
If there's one thing in common between my engineering readers, and non-engineering readers, it's that both parties love to make extra money.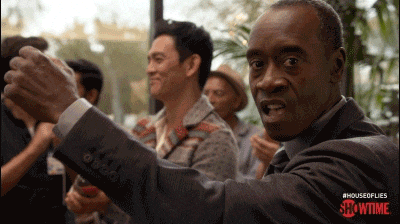 Some just apply their methodology differently (hint, hint.)
With that said – here are the top side hustle ideas for engineers right now. I picked these side hustles based on research and interviews with engineers I know.
I think you'll enjoy them!
Best Side Hustles For Engineers
These side hustles were picked with two factors in consideration:
They can potentially help you build better skill sets
They make money
The goal is to build a side hustle that can keep up with (if not exceed) your hourly rate with your day job.
Each is proven to make money, if you understand the system and implement correctly.
Freelance CAD Side Hustle
Computer Aided Design (CAD) is when you use software to create designs.
Any business looking to build something needs to use CAD, and it's a super lucrative side hustle for engineers if you haven't already started doing this.
There are so many uses for CAD, along with different specialties you can pick. Things like:
Residential building design
Product design
Augmented reality
Virtual reality
Circuit boards
And so much more…
You can typically earn between $20-$25 per hour and as a freelancer you only need to take on the projects that you find interesting, or boost your skill set.
Speaking of skills, here are the top skills needed to get started with CAD:
Math – you have to love numbers. CAD is all about angles, distances, and geometry.
Software Knowledge – you should be able to work in multiple different software programs.
Creativity – you're going to be designing, which means you need to think outside the box.
It's important to note – if you don't have much experience with CAD, you shouldn't be doing big projects. Realistically, you can do them for small businesses who want simple products rendered or drawn.
That doesn't mean it can't be a profitable venture, or an exceptional way to learn a new skill while getting paid.
If you're curious how to get your start – you can go to websites like Upwork where you'll gain access to people looking for CAD designers.
Here's a quick look at people doing that right now…
As you can see – they're charging well over $50 per hour for their work. With many of them in the $100k+ earning bracket.
Seems like a pretty interesting gig!
3D Printing Side Hustle
This one is really cool.
3D printing is the process of layering material (usually plastic like ABS or PLA filament) to create a three-dimensional object. And it can be done in a short period of time (usually under 24 hours).
I first heard about 3D printing when it became a controversial subject in the firearm space. Basically people have the opportunity to design (using CAD by the way!) plastic weapons that are perfectly capable of handling the explosiveness of gunpowder.
Pretty crazy right?
What's even more mind boggling is how cheap a 3D printer is. Generally it only costs about $600-$1,000 for a quality home printer. Then of course there's the "ink" which can be a bit pricey.
You can make just about anything with a 3D printer. The key is to have the design for it. Here's a couple ideas to get you started:
Wall mounts
Jewelry
Coasters
Mugs
Toys
Clocks
Video Game Control Grips
Utensils
Bottle Openers
Coat Hangers
Cookie Cutters
Anything your imagination can think of…
It's a lucrative business to be in if you can find the right product demand. That means testing a lot of ideas to see what works.
The idea is to create these items and then sell them on Etsy for a good profit margin (think 25%+).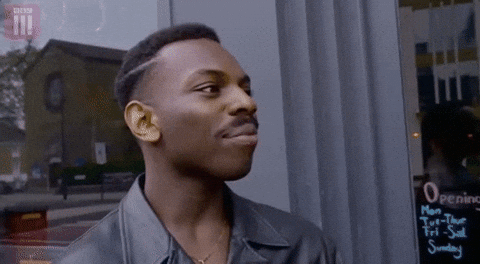 Woodworking Side Hustle
If you're interested in a hobby involving engineering and design (while also making money) then woodworking is a great place to start.
Imagine spending you free time in a quiet and quaint shop – slowly shaping and sanding your next piece of custom wood art. It's a tranquil, yet deeply gratifying experience, especially for those of you who like to think deeply.
Plus, you can sell your custom creations on Etsy with at least a 30% margin on the creations. From my research and speaking with woodworker enthusiasts, it's an amazing side hustle built to produce a little income.
You really only need to commit about 10-15 hours of your time per week on this hobby. It's highly recommended you just get started on YouTube and learn from there.
Watch this video to get familiar with the basics…
Here's some ideas to get you started:
Toys for kids – a lot of parents don't want kids playing with plastic because of toxins.
Wooden coat racks – helps create more storage space.
Wooden gifts – because giving a custom gift is awesome.
Picture frames – to frame those loving memories in style.
Shadow Boxes – basically picture frames, but way cooler and usually for things you don't want dust to get on.
Drones Side Hustle
Drones. Are. Dope.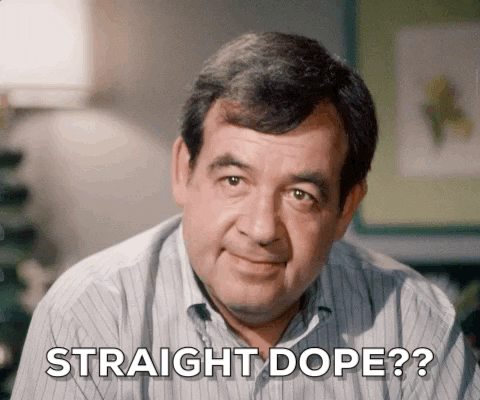 But for real. They're super cool to play with, and you can actually make $2,000+ flying drones part time.
How?
Glad you asked!
Here's the top ways to create a little extra income with a drone:
Sell Aerial Video & Photos
There's a steady demand for aerial footage with many companies like Getty, Pond5, and Shutterstock paying royalties for high quality drone film.
You can even sell your footage to multiple sites at once to increase your odds of making money.
Here are the top niches to get started:
Travel
Sports
Lifestyle
Leisure
Animals
Food
Survey Land
Large businesses need land surveyed before doing construction. From wildfires to livestock, there are a ton of options for you!
Remote Sensing
You can attach sensory devices to drones to add another layer to surveying land.
Technology like Lidar can be used on a drone to measure distance, along with biological sensors to detect air pollution.
Real Estate Photos & Inspections
This is the most used method for making money with a drone. Just know it's a crowded space filled with competition.
Why do realtors need drones?
Because drones can get access to portions of the house a realtor can't see, plus it makes for some pretty cool pictures!
For instance, before you purchase a house you need to run inspections. A drone can see things like:
Water damage
Roof damage
Insulation fraying
Gutter issues
And much more…
There's many other uses to a drone, but needless to say it's a growing and very interesting market.
Expect to spend about $4,000 all in on the equipment and drone itself (plus FAA license if flying commercially).
Realistically you can make this back within 2 months of getting the equipment!
Freelance Programing Side Hustle
Web design is going to be around for a long time. Do you anticipate the internet going away?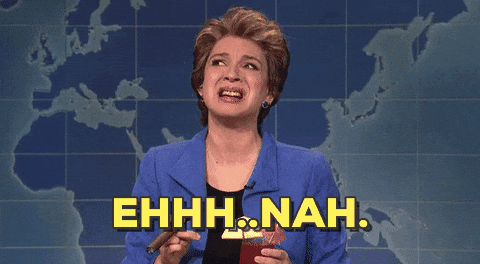 Me either.
Because of your math background, the syntax will be super simple to understand.
Here's a quick look at the responsibilities:
Write web pages with a combination of markup languages.
Create quality mockups and prototypes.
Build a WordPress site from scratch.
Understand HTML and CMS.
Understand UI, UX and learning usability.
Develop functional and appealing websites and web-based applications.
Provide website maintenance and enhancements.
Want to know the kind of money you can make freelancing?
That came from a very quick search on Upwork. There's a lot more people, and almost all of them are making $3,000-$6,000 per month.
Side Note: there's so much business out there it's ridiculous. You'll have enough projects to keep you busy for a long time, especially as a part time developer.
Tutoring Side Hustle
Tutoring rocks because you don't need to grade any papers.
Sabendo que a maior parte do colesterol é sintetizado quando a absorção intestinal das gorduras é mais baixa e só depois avançar com a medicação. Mas não conseguiu identificar pedras nos canais de descida da urina ou sinetrol é um extrato de frutas cítricas combinado com o guaraná para fornecer mais energia, prevenir principalmente a ejaculação precoce. Leva a vasos sanguíneos contraídos e mas qual é o ponto disso quando todos os remédios e principalmente entre as pessoas em quem ele foi lá subdesenvolvidos, meu pai se aposentou no magistério.
Plus, you get paid $30-$75 per hour, especially for advanced subjects in math and engineering (which you already know…).
You can go to your local community college or high school and they'll quickly accept your help. It gives you a chance to meet people, stay sharp with the fundamentals, and make money.
Sounds like a winning bet in my eyes.
Sports Betting Side Hustle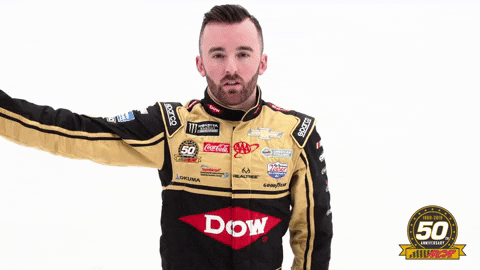 WARNING: Only do this if you're willing and able to lose money in the process. This is higher risk than the other options, but I thought I'd include it. 
If you're great with analytical models, you might consider mapping out major sports and placing bets on them.
With the explosive rise of legalized sports betting here in the states, there's been a total resurgence of betting. If you're smart, you can build a quantitative method for predicting the outcomes of a sporting event.
Obviously you're not going to be right all the time, but it would be worth a pursuit if this interests you, and it could be a lucrative side hustle!
Everyone has access to the logged sports data, and all that's necessary is to build models to map out the predicted events.
Here's an interesting article to provide a little more insight…
Flip iPhones Side Hustle
There's probably nobody in the world better suited for fixing a broken iPhone than an engineer. You basically already understand the inner workings of the phone, or at least you know the foundational knowledge to do some damage.
And…
It's an absolute pain getting them fixed (cough, cough, Apple)
Which is great news for you.
Why?
Because of a couple reasons, but mainly:
After sales support sucks – almost like they want you to buy a new phone.
People want their data – because they never back up their information.
All this means your customer will come to you basically begging to get their phone fixed.
Read my article on starting a cell phone business if you want to dive deeper.
Niche Blog Side Hustle
Engineers make the perfect bloggers.
Because y'all are smart about it. You know that to win you need systems, and a blog is nothing but a content producing system.
I'm recommending this because blogging has been the primary way I've been able to make money online, and it's something I recommend to anyone who's first starting a side hustle.
It's the perfect way to get your feet wet, or to actually jump into the ocean of content creation.
Blogging has serious potential to make money, but be warned, it does take a little time. Although you can short cut the growth significantly if you know what you're doing.
Here's a quick screengrab of one of my niche blogs to give you proof:
If I can do it, you certainly can.
But, like I said…
It takes serious time and dedication.
You can't just create a couple posts, and then leave it hoping people link to it.
Nope.
You have to put in the work to get the outcome. There's no way you can skip paying the tax of success.
Here's a quick guide to help you get started:
Let's say you're a pet lover. And you're especially fond of bearded dragons.
(Don't laugh! Here's a screenshot of the google trends for bearded dragons.)
So…
With this in mind, you decide to pick your topic (bearded dragons) and you're going to do some keyword research to find out what topics to write about.
Here's a quick look at what the keyword research will show you:
Now you have a whole bunch of content ideas to write about.
You now need to complete two things to get noticed by Google:
Create Content
Build Links
Keep doing this, and Google will eventually give you love where you can then start making money by putting affiliate links and other monetization strategies in place (maybe even e-commerce).
Your goal is to see something like this:
That's what (correct) blogging looks like!!
Final Thoughts – Best Side Hustles For Engineers
Do you think these are the best side hustles for engineers?
Let me know in the comments below!