The best time to plant a tree was 20 years ago, the next best time is right now. – Anonymous Author
If you're a teenager looking to make money on the side, you're ahead of the game. Like, really ahead of the game.
Most people don't recognize they need to make money until they're deep into college. 
Here's the good news. You can try A LOT of things without any fear of failure. Right now, you don't have any responsibilities. No kids to worry about, no mortgage to pay, no "real" bills yet.
You have the time and energy to try a bunch of different ideas and see what sticks.
Here's the bad news.
You don't have money (at least that's an assumption considering what you're searching) and because you're under 18 a lot of options will be out of reach.
That doesn't mean you can't make serious cash though. In fact, it's better that you learn to start something from scratch so you can grow and understand how businesses operate anyways.
With that said, here are the best side hustles you can start (whether you're in class or on summer break).
Best Side Hustles For Teens
Etsy Shop Side Hustle
This one is too easy as the number 1 option.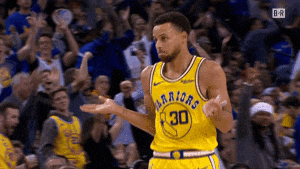 Etsy is THE marketplace for home crafted goods sold directly by people like you. You can quickly tap into their online platform to access literally millions of people hungry for quality crafted items for their family.
You don't need any manufacturing or real "design" experience to create items. As long as you have an internet connection, you can see what other people are selling and copy them to get started.
It can be anything your imagination can come up with. There's physical and digital items being sold every day.
Here's a quick idea to help get your creativity flowing…
This person has a wood fire pen to engrave custom writing on wooden items. She's selling them for $24 per spoon!
If you assume she got the spoons for $3 per – she's generating a profit margin of $19 per sale.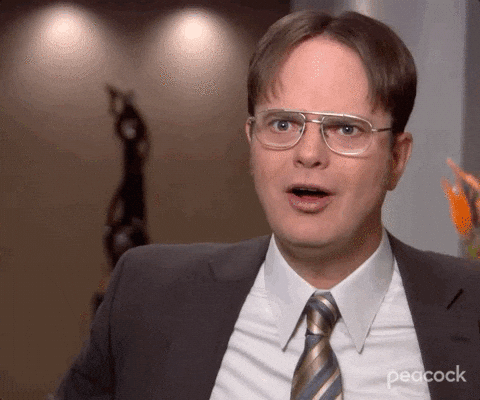 It doesn't just have to be these items either. Here's a quick list of items you can sell:
Stickers
Notebook & Journal
Candles
Jewelry
Home Decor
Personalized Items
Digital Designs/ Graphics Designs
Posters
Party Bags
Organic Cosmetics
Airpod Case
Really anything your imagination can come up with…
Instagram Theme Page Side Hustle
Don't consume social media. Create social media.
You can do that with Instagram theme pages. It's completely free to start (because Insta is free and you can just repost images from other creators) and at some point you'll be able to charge for sponsored posts once your account is big enough.
Don't believe me?
Here's some stats to show the power of Instagram:
Over 80% of Instagram users follow a business on the platform
2/3 of profile visits to Instagram Business accounts come from people who aren't following that business
Almost 50% of Instagram users do product research on social media
30% of users have bought something they saw on Instagram
More and more people are using Instagram to check out products and do research. With a theme page, you can be that intermediary for those people.
Essentially the middle man giving them recommendations!
The best part?
You don't need to be a good photographer (or really create many unique posts in general) to build a solid audience.
You just need to be consistent, and you need to try out A BUNCH of different niches until you find one that strikes a chord with the audience.
I have personal experience with this. I decided to create an Instagram page in the coffee niche, and I tried out 10 different variations of page themes within the coffee niche. I found 1 that grew WAY quicker than the others (we're at over 10,000 organic followers now), and then just stuck with that one.
Now I can charge $30 per sponsored post, and I do this about twice a week.
It might not sound like a lot, but I did this all within 3 months (while running multiple other projects).
Imagine what you could do!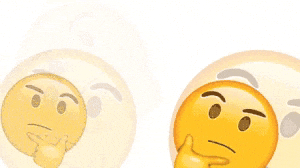 Freelance Copywriting Side Hustle
I speak with successful business owners every day.
Do you know the number one skill they recommend people learn?
Sales. Specifically, sales in print or copywriting.
Copywriting is technically defined as the process of convincing people to take action through words.
In my personal opinion, it is the single most important skill you can learn right now.
It will never be automated.
You WILL make big money.
And it's the most transferable skill to any industry or business.
If you know how to generate revenue for a company, you'll never be out of work or hungry. And if you're a teeneager, you're in the literal perfect place to learn
Here's an example of copywriting:
This is a Facebook ad. The copywriting is all the text on that Facebook ad which is telling a story, to convince people to click and learn more.
Side Note: Russell Brunson is a freaking legend in the internet marketing space. Follow him when you get the chance.
Anyways…
Freelance copywriting means you're going on sites like Upwork (once you get good enough you'll move away from Upwork) to convince business owners to hire you to write ads.
It doesn't just have to be ads either. Here's a list of copywriting you can do for clients:
Facebook Ads
Instagram Ads
Web Content
Sales Emails
Authority Blog Posts
Whitepapers
PPT/SlideShare
Flyers/Brochures
Press Releases
Video Scripts
Product Descriptions
And so, so, much more.
Want to know how much money you can make? Here's proof directly from Upwork itself.
Almost all of these people got started with Upwork less than 2 years ago. Seriously, 2 years ago and they've already made $100k+ in earnings.
I've created a whole article on how to become a copywriter. Read it if you're interested!
Freelance Web Development Side Hustle
Certain skills are guaranteed to grow in demand over the next 50 years.
Skills which will offer unlimited jobs and opportunities for you.
One of those skills is web development.
What exactly does a web developer do?
Simple! They build and maintain websites.
They literally allow you to experience the web in a user friendly fashion. And businesses owners are willing to pay big money to get their website built properly.
Plus, you don't need a degree to become an in demand web developer. All you need is hustle and grit to learn the basics.
Here are some responsibilities around the day-to-day:
Write web pages with a combination of markup languages.
Create quality mockups and prototypes.
Build a WordPress site from scratch.
Understand HTML and CMS.
Understand UI, UX and learning usability.
Develop functional and appealing websites and web-based applications.
Provide website maintenance and enhancements.
Want to know what a freelance web developer is typically making?
That came from a very quick search on Upwork.
You might have noticed something too. There are actually 3 separate specialities for web development.
Front end – that's all the front end stuff you actually see on the website and interact with on a daily basis. Think image placement and menus.
Back end – this is all the code on the backend like databases, applications, and servers.
Full stack – this is a combination of the two. If you're full stack, you're pretty deadly with code.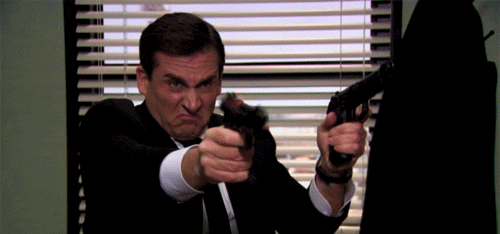 YouTube Side Hustle
I haven't done YouTube, but I've met plenty of clients who have.
It's popular for a reason, mainly because YouTube is the second most used search engine behind its parent company Google.
Plus, over 1 Billion hours of YouTube videos are being watched every single day.
So, how do you make YouTube work?
Same as Google! You do keyword research on topics which are popular and you create content around those keywords.
Here's an example of some content ideas you can use to get started with:
If you're a teenage female, you're probably obsessed with makeup, but so is every other girl your age (and older by the way).
You can easily make videos and get them to rank for all the search terms above. This way, you can become an authority when people see your content.
You can even earn money through affiliate links or Google Adsense once you reach a certain amount of followers.
Print On Demand T-Shirts Side Hustle
This is the perfect way to get started with a business online!
If you have awesome ideas for T-shirts, you can use a print on demand company as an outlet for making those ideas come to life, and make some money in the process.
Do you like scrolling for the funniest memes?
Are you a whiz with photoshop?
Then you'll love creating custom t-shirts, hoodies, pillows, mugs and much more.
The beauty of this method is you don't need to invest a bunch of money up front. You can go to companies like Printify or Printful to quickly get mockups of your products and then get them made and shipped.
Side Note: this makes the shirts a little pricey, but it's worth it since you don't have to pay for wholesale shipments!
You don't need to handle any inventory or shipping related issues, you can just focus on creating and inventing new designs.
Landscaping Side Hustle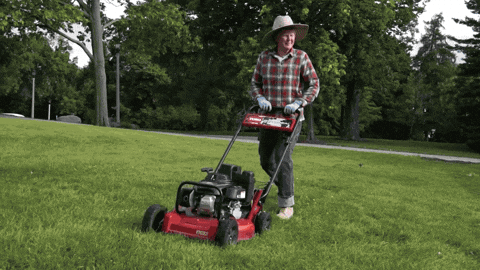 This is a standard teenage money making idea, but it's stood the test of time.
Wealthy people (in nice areas) enjoy having nice yards. But they don't really want to do it themselves because of a concept called opportunity cost.
So…
They're happy to pay other people to do the work for them.
This is great for you, because you could easily get paid between $20-$50 per hour depending on the workload.
And it doesn't need to be mowing lawns either. Here's a list of ideas you can do:
Trimming bushes
Edging corners
Mowing
Cleaning gutters
Raking leaves
Fertilizing grass
Weeding
Planting trees
All you need to get started is a lawnmower (which you can typically rent or borrow from your parents) and a way of getting clients.
I know this works because I mowed yards every weekend when I was in school to make money for fun stuff like movies or golf (or baseball tournaments).
Pool Cleaning Side Hustle
Don't get it twisted.
Pools are a pain to own. I should know. I had to clean them every week for my parents.
You have to sweep the bottom and sides of the pool, balance the chlorine for eliminate algae, and wash down the filter to prevent sickness when using the pool. It can quickly become a headache for owners.
That's where you come in!
You can start a pool cleaning business where you travel to the neighbors houses and do all the chores for them, but get paid to do it.
You only need to invest weekends to get this done, and most of your business will happen over summer when you're out of school anyways.
You'll get a flexible schedule, plenty of sun, and you'll most likely be done with the job before 4pm (on Saturday of course).
To run a pool cleaning business successfully, you need to have a handful of basic skills.
For instance, do you know how to diagnose a leak?
Do you know the right water composition?
What about the machinery to run the pool?
These are all things to consider when you're starting your pool cleaning business.
The good news?
If you're an aspiring entrepreneur, and you want a very simple business to run with low barriers to entry, cleaning pools is the jam. Plus, you can make thousands of dollars on the weekends cleaning pools as a side hustle.
iPhone Repair Side Hustle
Breaking your iPhone (or watch!) sucks.
It's a pain getting them fixed, especially from the retailer (thanks Apple).
But…
This is good news for you!
Why?
Because of two reasons.
After Sales Support sucks
Looking at you again Apple – they make it pretty expensive to get your phone repaired. Almost like they want you to purchase a new one instead…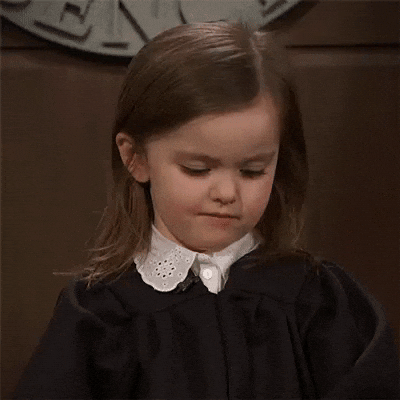 This is why a cell phone repair business is still doing well in today's market, even with the over abundance of info on how to fix them.
This is double true if your phone is out of warranty.
People Want Their Data
I get asked 5 times a day to purchase more icloud storage for my data. I never do. Same thing is true for a majority of Americans.
Only until their phone breaks and they can't get access to their old pictures though. Once that happens there's no telling the lengths people will go to get that data back.
This means your client is emotional, and also means they'll pay whatever money necessary to get their data back.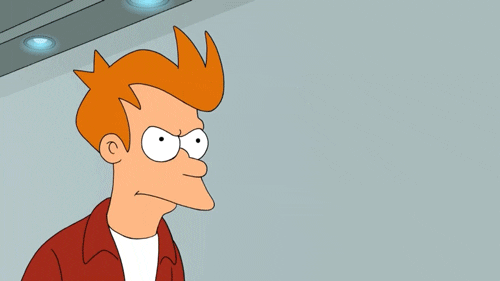 If you're interested in diving deeper, I made an article on starting a cell phone repair business.
Niche Blog Side Hustle
This is such a perfect idea for a teenager because you have the most important thing on your side…
Time!
Why is this important?
Because it takes a couple years to get a blog to really make waves on the internet, but it's absolutely doable.
Do NOT listen to people if they say "blogging is dead," they're only trying to keep out competition.
Blogging is far from dead. It's more alive than ever!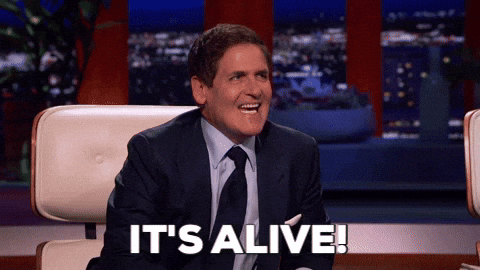 Here's a quick screengrab from one of my affiliate sites I started building about 3 years ago.
Trust me when I say, if I can do it, you can too.
But…
It takes serious time and dedication.
Creating a niche blog isn't something you do for a couple months then forget about. You have to constantly create engaging content while getting high quality backlinks.
And, while you're doing this, Google can take up to a year to even recognize a brand new domain as an authority worth ranking.
This is why it's good news for you. You can create a niche website (or multiple niche websites) while you're still in school. By the time you graduate, you can have a money generating machine!!
Here's a quick example of how to start a blog:
Let's say you love pets. And you're especially fond of bearded dragons.
(Don't laugh! Here's a screenshot of the google trends for bearded dragons…)
Anyways…
Once you pick your topic (bearded dragons) you will first want to do keyword research to find out what topics to write about.
I've done a little keyword research to show you:
Once complete, you need to do two things to get notice by Google:
Create Content
Build Links
If you keep doing this, you'll get noticed by Google. Then you can add in affiliate links or adsense links, and you'll start making money.
This is what you'll want to see…
Do you see my point though??
It took at minimum a year for the above site to begin getting love by Google, but once it did it was game over!
That's the beauty of SEO in action!!
Final Thoughts – Best Side Hustles For Teens
What do you think the best side hustles for teens are?
Let me know in the comments below!