"Having a child forced me to get better. There's no excuse for not having enough money. I have a mouth to feed now." – Elana Davis (my cousin)
Hey you – mom of 1, 2 (maybe 5!) little ones.
You're here because you know it's possible to make a little extra income without sacrificing quality time with your child.
You're fearless about doing whatever it takes to be successful and refuse to let any obstacle stop you.
If you're reading this and find yourself nodding your head with a resounding "Yes!", then you're in the right place.
Every word in this article has been crafted to guarantee you have high quality options for making extra income with a side hustle.
No.
There's nothing in here about selling Advocare or falling for the latest essential oil multi-level marketing scheme. I would never recommend burning your friend group trying to get them into your downline.
Yes.
These ideas do work, but it requires your effort. If you want to make your vision a reality, you'll need to put in the work (but you already knew that right!?).
Why should you trust me?
I might not be a parent (yet), but I've built a side hustle. In fact, I've built a couple side hustles which include freelance transcription writing, freelance copywriting, and building niche websites (most people call them blogs).
Not only have I done it myself – but I've helped hundreds of people figure out a lucrative side hustle.
I've helped my friends (I consider my readers my friends ?) earn over $500,000 in side hustle income.
It's something I'm incredibly proud of, and I hope you will be the next success story!
With that said – here are my top picks for the best side hustle ideas for (stay at home AND working) moms.
Let's get started…
Best Side Hustle Ideas For Moms
Virtual Social Media Assistant
Do you enjoy leadership depending on you?
Are you organized, persistent, and an effective communicator?
Then consider becoming a virtual assistant where you help businesses manage (and grow!) their social media accounts.
You don't need to just do social media either. Here's a quick list of other in demand services you can perform:
Customer Support
Virtual Office Administration
Project Management
Internet Research
Financial Management
Lead Generation
Blog / Website Management
Manage Editorial Calendar
Document Preparation
Audio / Video Production
Graphic Design
Social Media Marketing
Internet Marketing Support
Manage email lists and email marketing campaigns
Manage affiliate marketing campaigns
Research keywords and optimize content for the Search Engines
Track website analytics
Virtual Events Management
Technology Support
Manage CRM (Customer Relationship Management) databases
The list is literally infinite.
As more online businesses get built, the executives and entrepreneurs will always need help managing and systematizing their projects. There's always a need for a high quality assistant to these people.
In fact, Harvard Business Review had this to say about assistants in 2019…
"As Robert Pozen writes in this issue: A top-notch assistant "is crucial to being productive."
Basically he's saying…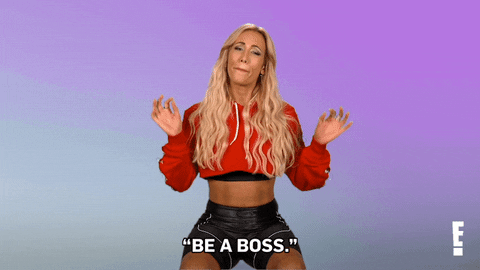 This is why I love this side hustle so much.
Not only can you earn between $20-$50 per hour, but you can work from any location with an internet connection.
Don't believe me?
Here's a quick snapshot of the term "virtual assistant" on Upwork.
Not too bad right??
This can easily be you. It's just important for you to get started now!
Freelance Writing
I personally started my first side hustle transcribing business meetings. It was the first time I earned income without having to go to my valet "job" after I failed out of college and had to basically restart my life.
I'll never forget the feeling of knowing I could get paid to write.
I've never looked back since.
What Exactly Is Freelance Writing?
I think a lot of people have a misconception about freelance writing. They believe it's only writing for pennies on sites like Problogger or Textbroker.
That's not necessarily the case.
In fact, once you get good enough you can find gigs that can make you between $80-$200 per post. And that's only for one portion of the freelance writing work that's available.
There are so many options for freelance writing. They include:
Transcription (think captions on Youtube videos, meeting minutes, and even podcast scripts)
Blog articles
White pages
Business emails
Copywriting (sales pages, squeeze pages, and sales emails)
Technical writing (manuals and standard operating procedures)
Resumes
And much more
You don't have to be limited to just writing blogs, although it is pretty lucrative!
Online Tutor
There's a large market for teaching children English online. Especially if you already have a bachelor's degree and live in the United States.
It doesn't need to be just English either. There are options to help students in every area like:
Math
Science
Writing
History
Finance
I've even heard of a mom getting paid to teach about the bible!
All that matters is if you have a passion for the subject, and you're more knowledgeable than others on the topic, then you'll be able to get work.
Here are some legit platforms to help you get started:
Virtual Bookkeeper
A bookkeeper is defined as: "a person whose job is to keep records of the financial affairs of a business."
You would be the person responsible for tracking all of the financial activity happening within an organization.
And because of the internet, it's very easy to do this work virtually. Plus, it means you'll have the ability to get multiple clients.
Bookkeeper Responsibilities:
For some reason there's a misconception about a bookkeeper and an accountant. As a bookkeeper, you'll be responsible for the day to day activities within a business. You can expect responsibilities like:
Recording sales
Creating financial reports for leadership
Logging receipts for expenses
Managing employee payroll
Helping with accounts receivables and payables
Posting financial records into client software
This is very different from accounting because you won't be responsible for actually analyzing and providing advice based on the decisions.
You'll just need to keep everything organized.
Which means if you love solving puzzles, organizing data, doing math, and making money then you'll love working as a bookkeeper.
Plus, it doesn't require a formal degree or certification. You can just get started on Upwork or by searching Craigslist!
To give you an idea of the money you can make, here's a look at what other people are charging on Upwork right now…
If you're interested in diving deep about bookkeeping, consider reading my article on how to become a bookkeeper.
Flip Furniture (or Watches, iPhones, Anything Really…)
It's actually possible to make an extra $500 to $1,000+ working on weeknights and weekends after taking care of the little ones.
How?
By flipping furniture (or iPhones, watches, cars, houses, anything when you think about it) for a profit.
People love to toss their used items in the garbage without a second thought. If it looks even slightly broken, they'll eliminate it and move on.
From night stands to wooden chairs, you can easily flip a piece of furniture into something beautiful. Plus, you can add a decent price tag for the work done on places like Offerup or eBay.
Plus, it's a fun activity the whole family can enjoy, and it's a project you can really dive into and call your own.
All it takes is an eye for hidden gems, and a little elbow grease to bring out the shine!
If you want to get started, here's a quick list of places you can start searching at:
Facebook Marketplace
Yard Sales
Thrift Stores
Craigslist
eBay
You probably already have all the items you need to get started, but in case you don't here are some items you'll want to get:
Paint Brushes
Painters Tape
Rags
Paint Stripper
Paint or Stain
Sanding Materials
Sewing Machine
Staple Gun
Wood Glue
Steel Wool
Build A Niche Website (Blog Works Too)
Is this recommendation overused? Yep – I think so.
Does that mean it's not an effective side hustle for moms? Nope, blogging is still alive and well to this day.
Blogging isn't easy. You're going to have a steep learning curve, but that doesn't mean you can't make it work.
You just have to be aware that you're going to not make much money in the beginning because you'll be building your business from the bottom. Literally ground up.
It will feel like you're shouting into the air for a period of time before people start to notice (especially for a new blog where Google won't even notice you for a year).
It doesn't mean it's not worth the effort though. In fact, in 3 years from now you might highly regret not building a community around something you're passionate about.
How do I know this?
Because it took me a number of years before I actually started seeing results from my niche website, but now I can actually say I'm beginning to see numbers like this more often…
To get to this number though it took some time. That's why I always recommend you consider a blog like a long term investment.
It won't produce income as quickly as doing virtual assistant work or freelance writing, but (and this is important) it produces income while you sleep soundly with the family.
Imagine waking up seeing money in an account that was earned while you were sleeping. That's an amazing feeling!!
A blog can provide this kind of life for you.
Freelance Digital Marketing
The world is moving online.
If you don't believe me, look at this graph…
What's even crazier is the average American has increased their screen time by 70%+ since the start of the 2020.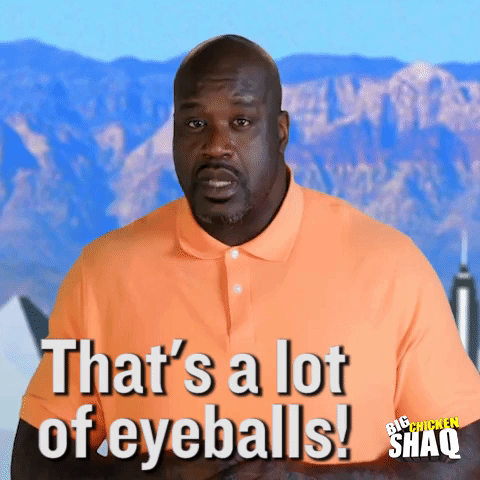 I consider digital marketing to be a cornerstone skill every person needs in their arsenal. It doesn't matter if you're trying to grow a DJ band, or an Etsy shop, knowing digital marketing is the key to online success.
There are 4 major areas of digital marketing:
SEO
Pay Per Click (Facebook & Google Ads)
Social Media Marketing
Email Marketing
If you pick just 1 of those skills, and really dive into it, I promise you'll have more work than you'll know what to do with.
And it can all be completed at home, with your family, without having to commute ever again.
Plus, you don't really need a degree to get started. Although I would recommend some certifications!
Freelance Graphic Design
Are you creative?
Can you mix colors better than Home Depot?
Do you know how to communicate messages only through visuals?
Then consider trying your hand a freelance graphic design as your side hustle. You'll be tasked with creating items like:
Flyers & Postcards
Magazine Ads
Banners, Posters, and Billboards
Infographics
Brochure
Signage and trade show displays
Email Templates
PowerPoint Presentations
Social Media Graphics
And much more…
Essentially you'll be a storyteller, but with your art instead of words like copywriting.
If you're curious about the responsibilities or day-to-day here's a quick snapshot:
Meeting with clients (virtually of course)
Using digital graphic design software (illustrator, photoshop, and even Canva)
Selecting images, colors, and even fonts
Presenting designs to the client
Applying their feedback
Rinse and repeat!
It's also easy to get your start as a graphic designer. Places like Fiverr and 99designs make it easy to get paid to learn, because they're mainly geared for low ticket prices.
Once you build a good reputation on those sites, you can quickly move to building your own freelance agency where you'll get big (and interesting) projects to work on!
Executive Summary: Side Hustle Ideas For Moms
Hopefully these ideas have sparked some interesting thoughts of your own.
The most important thing is to remember…
Just start right now, with what you have, where you are. (I think Teddy Roosevelt said that, but it's a great reminder!)
You're going to encounter obstacles, but you should know that ALL problems are solvable. If you have any questions, feel free to leave a comment.