The internet has given us an amazing advantage over any generation before us.
It allows us the chance to earn income while living from home. No other time in history has earning income been so detached from having to "go to work".
What makes life even more unbelievable is we have the opportunity to work a full time job, AND earn income from a side hustle.
I'm assuming that's why you're here??
If so, welcome! This article is dedicated to the top side hustles you can do while working from home.
Word of warning.
These ideas are legit, but you have to work at them. You won't make money overnight, but I promise if you dedicate just 90 minutes per day, you'll find your life radically transformed in as little as 60 days!
Let's get started!
Best Side Hustles You Can Do From Home Right Now
Before you start implementing on these side hustles, I want to ask a quick question.
Why should you consider building an income stream not tied to your main work?
I'll give you my top reasons:
The older I get, the more I realize money is just a game. It's a game not taught to us when we were kids.
The powers that be aren't particularly interested in allowing people to pull back the curtain to see how the sausage is made, so to speak.
That doesn't mean there's a conspiracy or anything, the information about how to become financially free is available and ironically, free. You just have to orient your mind to noticing the patterns.
With a side income stream, you're building the foundation to obtain financial freedom. It's not the only thing which will get you there, but it is an absolute pillar necessary to help you get started.
If you want freedom (which I hope you do if you're here) then you'll want to build a side hustle making money to invest and build a ladder to financial freedom.
You'll Become More Efficient At Work
When your income isn't directly tied to your main job, you perform better. It's counter-intuitive, but by having a side income stream paying for rent or the groceries, you won't be as stressed when working at your main career.
In fact, you'll probably find you get promoted or at least become more efficient.
Those are my top reasons, and it fuels me every day to get up and stick through the grind. You need to figure out yours before you start. Trust me, you'll want it as you're building your own little empire!
Here are the best at home side hustles you can do right now to radically transform your life…
Freelance Copywriting Side Hustle
I talk to super successful entrepreneurs on a day to day basis (because of my main gig).
I always ask them this question, out of my own curiosity, "What's the number one skill they recommend new entrepreneurs learn?"
Want to know the answer I get almost every time?
Sales.
Particularly copywriting (sales in print form).
It's become so common I'm no longer shocked by the response anymore.
Why is copywriting the most recommended skill to learn?
Because your advertisement (or sales page, brochure, FB ad, etc) is a 24/7/365 selling machine. It will never get tired, never call in sick, and it can produce more than any sales person you ever hire, if done correctly.
In my personal opinion, I think it's the single most important skill to learn right now, because it can be transferred to any industry without fail.
Sure, you might need to learn the lingo and terms of the industry, but the marketing and psychology behind it will never go away, because humans don't change.
Plus, you can't automate it (trust me, they're trying to) and it will make you BIG money.
I recommend freelance copywriting because you'll get paid to learn. Plus, you'll never be hungry if you know how to make people money. Every business owner needs a better ad, or more efficient sales process.
Here's an example to help get you started:
This is a Facebook ad. You might have seen it before.
Copywriting is all the text telling a story to encourage (more like persuade) you to click and learn more.
The goal is to create an emotional connection between you and the company, so they can convince you to purchase a product.
Side note: you might think it's easy, but it's not. Copywriting is bloody hard and if you can convince someone to purchase off a Facebook ad, you've got a real skill.
Anyways…
With freelance copywriting you'll be going to sites like Upwork to sell business owners on hiring you to write for them.
It doesn't need to be ads only either. Here's a list of copywriting you can do for clients:
Facebook Ads
Instagram Ads
Web Content
Sales Emails
Authority Blog Posts
Whitepapers
PPT/SlideShare
Flyers/Brochures
Press Releases
Video Scripts
Product Descriptions
And so, so, much more.
Want to know how much money you can make? Here's proof.
From diving a little deeper, I saw most of them had recently gotten started with Upwork. This means they're earning that kind of money within just a couple years!
I've created a whole article on how to become a copywriter. Read it if you're interested!
Niche Website (Blog) Side Hustle
Every personal finance website or make money online blogger will tell you this is their number one option as a side hustle.
Most of them can only say this because the personal finance blog is the side hustle they're talking about.
Most haven't created a niche website outside their personal finance blog. That's totally fine, but I've found their info on starting a blog to be superficial at best.
What really makes me laugh is when I see "blogging is dead" or better yet "affiliate marketing is dead."
Trust me when I say, it's not dead, it's more alive than ever before…
I think they do it to fend off new bloggers from taking their spots.
Who knows ¯\_(ツ)_/¯
Here's proof to back up my claims…
If I can do it (remember, I literally failed out of college) you can too.
Anyways…
Before you pick this as your side hustle, you need to be aware of one thing.
You will need to invest serious time into growing a niche website.
Creating a niche website isn't something you do for a month or two, and then quickly forget about.
Nahh, you need to dedicate at least 2-3 hours a day (especially when first starting out).
Plus, it will take months before you see your first payment.
The good news?
If you hit a little pocket of gold, you'll be set for life.
So…
How do you get started?
Good question! Here's a couple pointers to help you on your journey:
I'm going to use a pet example because I'm getting a new dog soon (a red Aussie named Ruby!!)
For sake of simplicity, let's say you absolutely adore bearded dragons.
(Don't smirk! Here's a screenshot of the google trends for bearded dragons…)
Anyways…
Once you pick your topic (bearded dragons) you will first want to do keyword research to find out what topics to write about.
I've done a little keyword research to show you:
Side Note: the niche is seriously poppin!
Once done, there are two things you now need to do to get noticed by Google:
Create Content
Build Links
Do. This. Every. Day.
Seriously, it's the simplest way to gain attention. Then you can add in affiliate links or adsense links, and you'll start making money.
This is what you'll want to see…
And this…
Do you see my point though??
It took at minimum a year for the above site to begin getting love by Google, but once it did I basically owned the traffic.
That's the beauty of SEO in action!!
Virtual Assistant Side Hustle
I love this side hustle so much, especially for stay at home moms. If you're a person who enjoys organizing and project management, then you'll love this gig too.
It's just such a fun way to earn income, plus you'll get the opportunity to work and be around VERY successful people.
From entrepreneurs to C-Suite executives. You'll learn and grow so much.
The digital economy will quickly take over as the main producer of income. As it grows, and the businesses get built, the entrepreneurs and executives who run them will be in need of help creating processes and systems for their organizations.
This means you'll basically be guaranteed work for a long, long time.
In fact, Harvard Business Review had this to say about assistants in 2019…
"As Robert Pozen writes in this issue: 'A top-notch assistant "is crucial to being productive.'"
Here's a quick list of other in demand services you can perform:
Customer Support
Virtual Office Administration
Project Management
Internet Research
Financial Management
Lead Generation
Blog / Website Management
Manage Editorial Calendar
Document Preparation
Audio / Video Production
Graphic Design
Social Media Marketing
Internet Marketing Support
Manage email lists and email marketing campaigns
Manage affiliate marketing campaigns
Research keywords and optimize content for the Search Engines
Track website analytics
Virtual Events Management
Technology Support
Manage CRM (Customer Relationship Management) databases
The list is literally infinite.
This is why I love this side hustle so much.
You can easily earn between $20-$50 per hour, AND work at home.
Don't believe me?
Here's a quick snapshot of the term "virtual assistant" on Upwork.
This could be your name here instead!
Bookkeeper Side Hustle
Did you know there's a major difference between a bookkeeper and an accountant?
In fact, you don't need a college degree to become a bookkeeper.
Why?
Because a bookkeeper is: "a person whose job is to keep records of the financial affairs of a business."
Essentially, you're the person in charge of tracking all the financial activity happening within an organization.
However…
You won't be providing any advice or recommendations for the business owner (which is what an accountant is responsible for).
Bookkeeping is a subset of accounting, but not the other way around.
The good news?
Because of the internet – it's really easy to do bookkeeping virtually. This gives you the opportunity to work with multiple clients, and grow your income even more.
Here are some of the basic responsibilities of bookkeeping:
Recording sales
Creating financial reports for leadership
Logging receipts for expenses
Managing employee payroll
Helping with accounts receivables and payables
Posting financial records into client software
If you're a fan of doing math, solving puzzles, organizing, and making money then take a shot at becoming a bookkeeper. It's an excellent side hustle from home.
To give you an idea of the money you can make, here's a look at what other people are charging on Upwork right now…
If making $25/hr or more from home interests you, read my article on starting a bookkeeper business!
Video Editor Side Hustle
Video is here to stay. Youtube is the second most used search engine on the internet, behind the big guy Google.
In fact, more than 1 BILLION hours of video content get watched on Youtube per day.
In the words of the almighty, Shaq…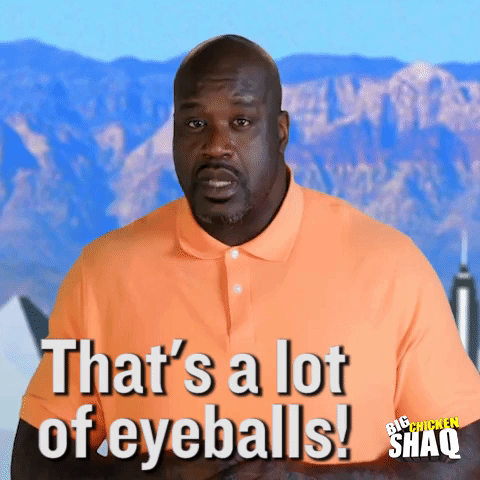 Anyways…
Video editing is awesome because you can pick your own clients, work from home, and work on interesting projects.
Sure, you're responsible for bringing in new clients, but that's what makes it fun. You can say "no" to any work coming your way, and "yes" to the interesting work!
Plus, as a freelancer you're typically going to get paid more per project because a middle man won't need to take a cut.
If you're curious about the kind of pay, here's what I found:
Take a swing at it if you want to work from home and work on videos!
Web Development Side Hustle
In my best Liam Neeson voice: "I don't know who you are. I don't know what you want… But what I do have is a very particular set of skills. A set of skills known for making massive amounts of money I've acquired over a long career. Skills that make me indispensable to entrepreneurs like you."
Okay. Maybe he didn't say that, exactly.
But he speaks the truth…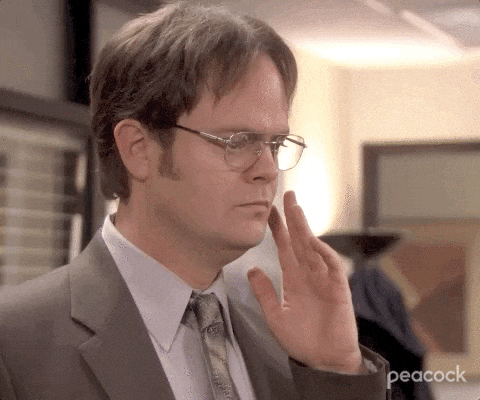 What exactly are those skills?
Web development!
What does a web developer do?
Easy! They build and maintain the web.
They allow you (my awesome reader!) to experience the web in an engaging way. And businesses across the globe are more than happy to shell out big money for a high quality website.
Plus – you don't need a degree to become an independent web developer. In fact, by the time you finish your degree it will most likely be out of date.
Here's the typical responsibilities:
Write web pages with a combination of markup languages.
Create quality mockups and prototypes.
Build a WordPress site from scratch.
Understand HTML and CMS.
Understand UI, UX and learning usability.
Develop functional and appealing websites and web-based applications.
Provide website maintenance and enhancements.
What about the pay?
Talk about making bank!
If you're interested, there are 3 unique specializations for web development. They include:
Front end – that's all the front end stuff you actually see on the website and interact with on a daily basis. Think image placement and menus.
Back end – this is all the code on the backend like databases, applications, and servers.
Full stack – this is a combination of the two. If you're full stack, you're pretty good with code.
Cell Phone Repair Side Hustle
This is a particularly good idea to start right now because COVID has caused many cell phone repair shops to go under due to them paying overhead and being shut down for some time.
Now all the business is up for grabs.
Why should you consider starting a cell phone repair business?
Have you ever broken your phone?
It's a nightmare getting it fixed, and I don't want to spend the time trying to learn how to take off glass. I just want it fixed and I'm happy to pay.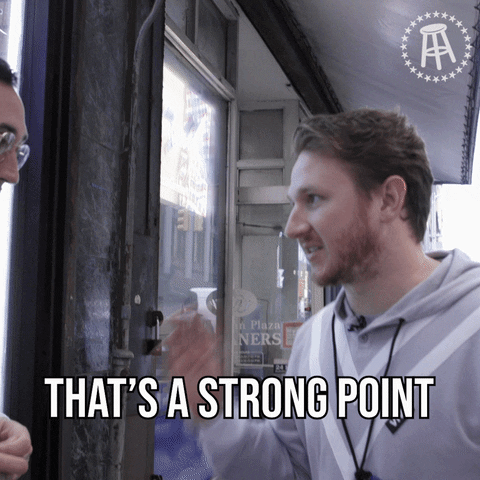 A lot of people feel the same way.
Want to know a crazy fact? In America, a phone is broken every 2 seconds
That's wild!
Here's a couple other reasons to consider a cell phone repair side hustle:
After Sales Support Sucks
Most sellers (cough, cough, Apple…) make it expensive to get your phone repaired. Almost like they're pushing you to purchase a new phone…
That's why repair businesses are still doing very well in today's market, even considering all the open information on how to fix them.
This is especially true if your phone is out of warranty.
People Want Their Lost Data
I get asked 5 times a day to purchase more iCloud storage. I never do.
Even though I know I should.
I can't be the only one.
Which means people (i.e. me) will be more than happy to pay for getting their phone repaired enough to grab old pictures.
This puts you in a good position, your client is emotional and willing to pay for you to solve their problem.
If you're interested in learning more, read this article on starting a cell phone repair business.
Bonus: What about watches?
I've never done this, but I've heard amazing stories from people who used to resell watches on the side.
They would find old watches and basically refurbish them for profit.
A lot of pawn shops do this.
The only tricky part would be finding watches.
Final Thoughts: Best Side Hustles From Home
Do you think these are the best side hustles from home?
Let me know in the comments below!